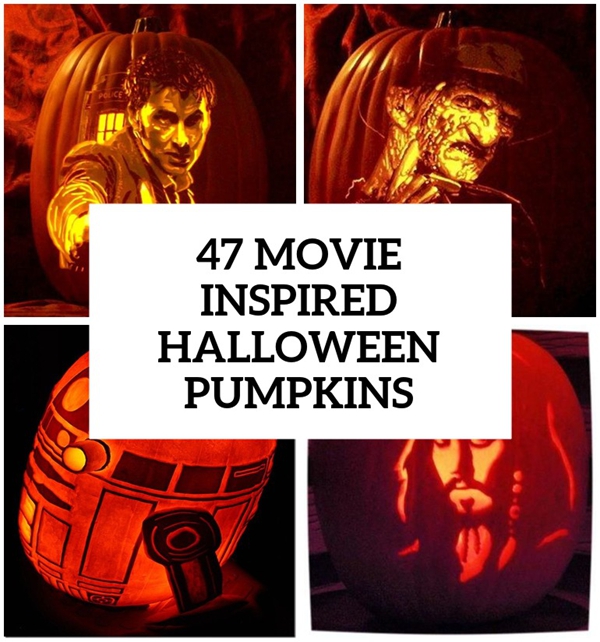 Carving a usual jack-o-lantern is boring and absolutely not popular today, creating real masterpieces and artworks of pumpkins is trendy and cool. Among the hottest trends are pumpkins that are inspired by various movies, cartoons, books, even animals and food. Today I'm going to inspire you for some amazing movie pumpkin carvings and paintings, here you'll see the most popular movies that inspire cosplayers and just nerds and geeks all over the world, look at them and get inspired!
Star Wars
This is perhaps a classic theme for decorating and carvings pumpkins for Halloween and it's an endless source of inspiration for costumes. Stromtroopers, Darth Vader, Darth Maul, Princess Leia, Luke, Yoda, R2D2, BB8 and Death Star can become an inspiration for your pumpkin. Carve it, paint it or even use such materials as fur and googly eyes. Create whole groups of different Star Wars inspired pumpkins and may the Force be with you!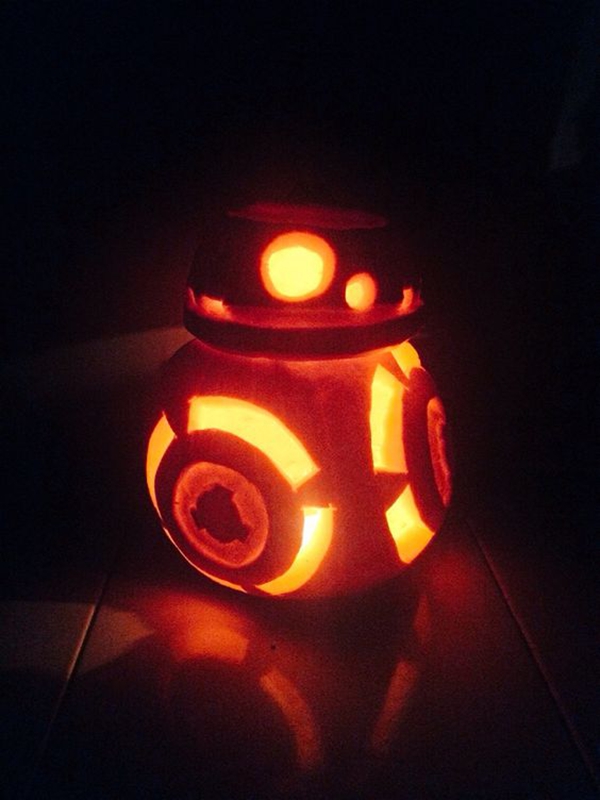 BB8 Halloween carved pumpkin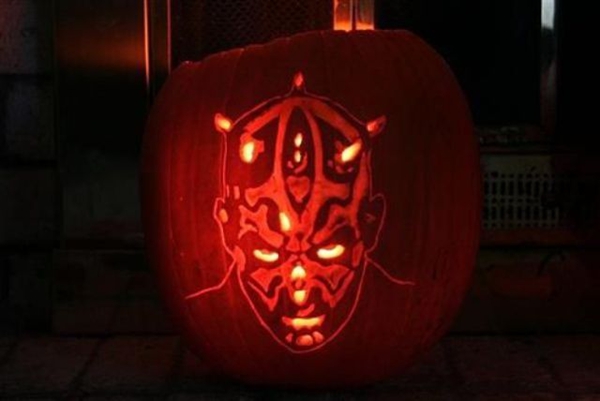 Darth Maul pumpkin lantern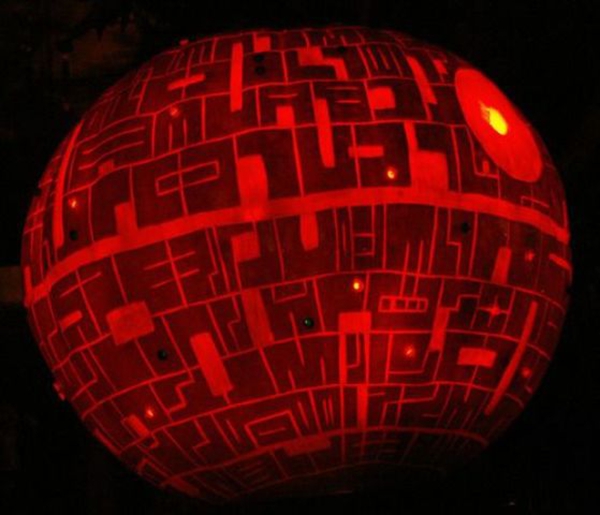 Death Star pumpkin lantern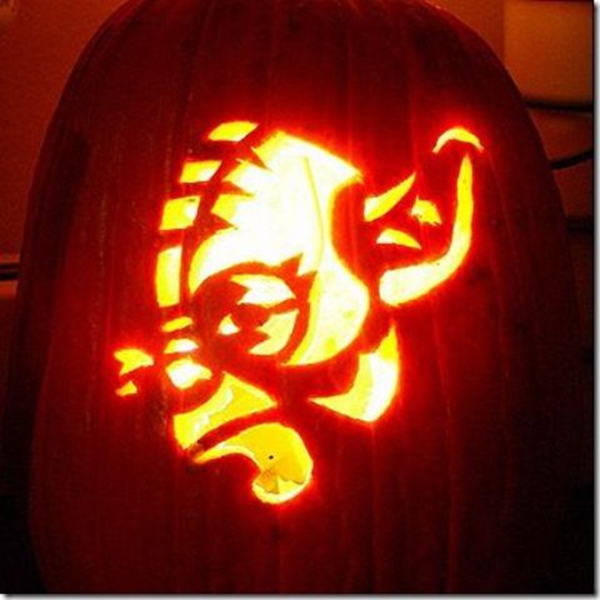 Yoda pumpkin carving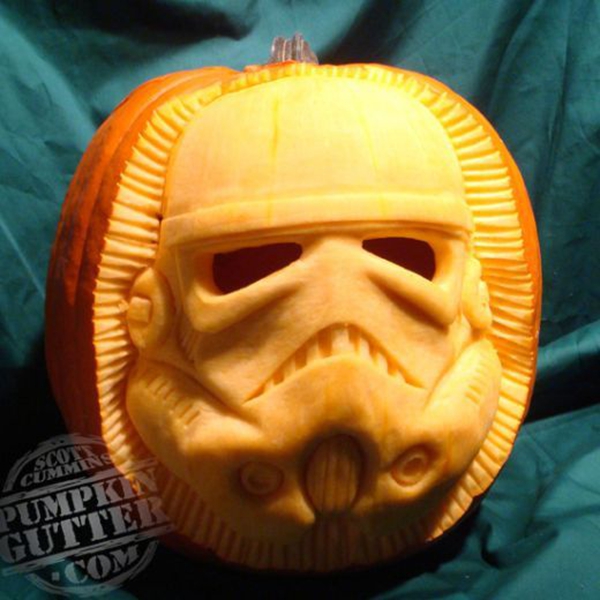 Stormtrooper pumpkin carving which can be used as a lantern
Yoda master pumpkin carving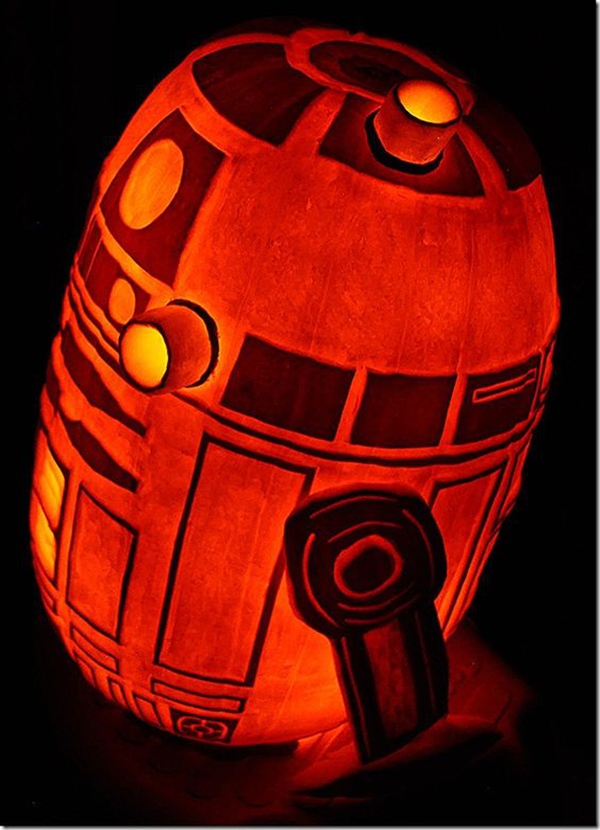 R2D2 lit pumpkin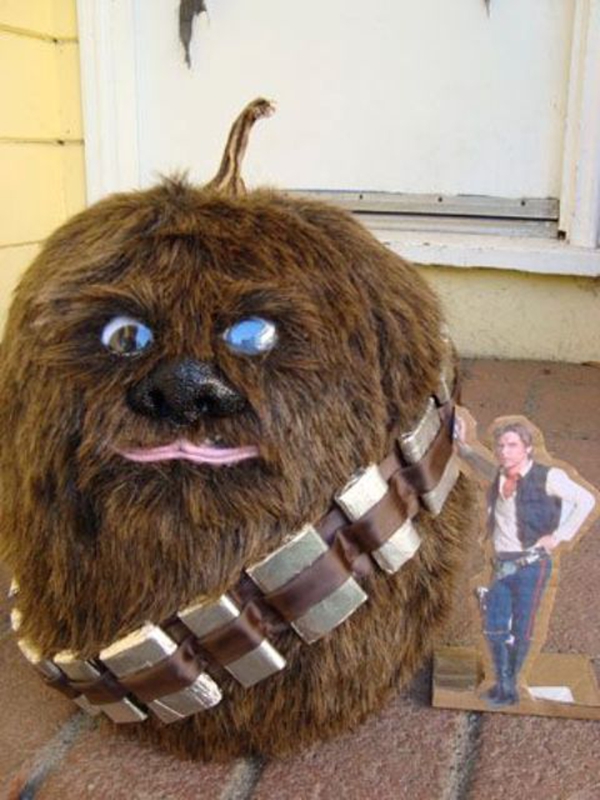 Chewbacca pumpkin covered with fur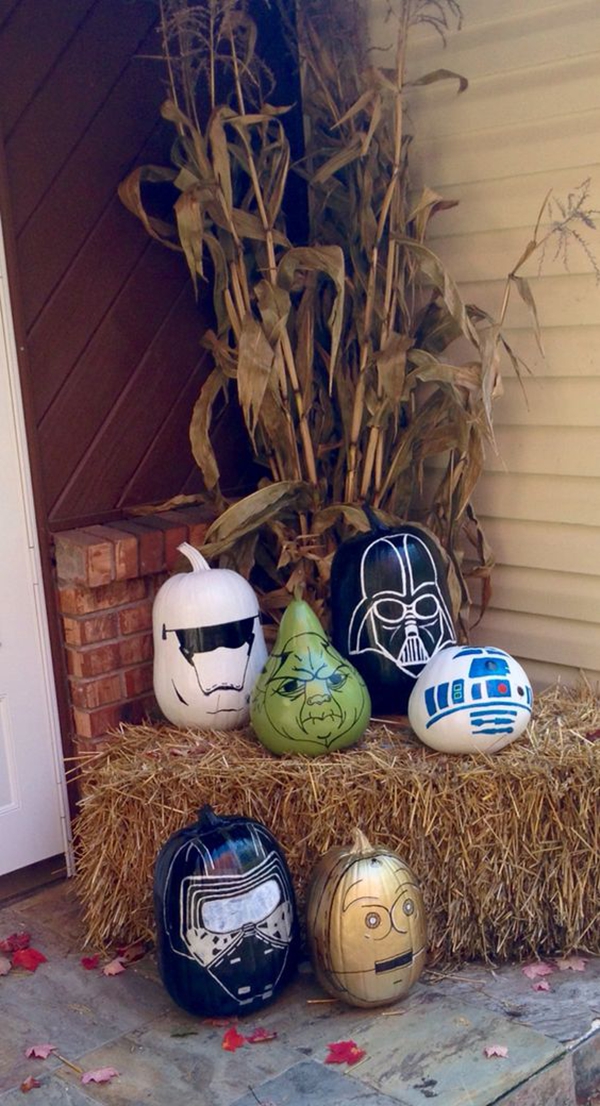 Star Wars sharpie painted pumpkins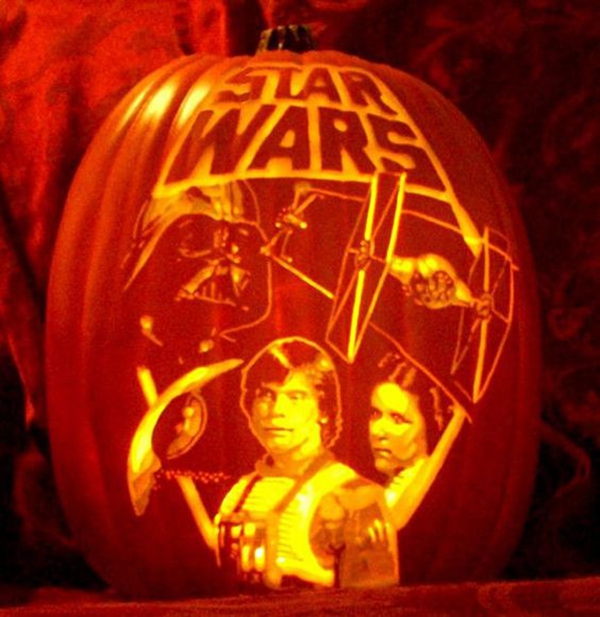 Star Wars Halloween pumpkin carving with Leia, Luke and Darth Vader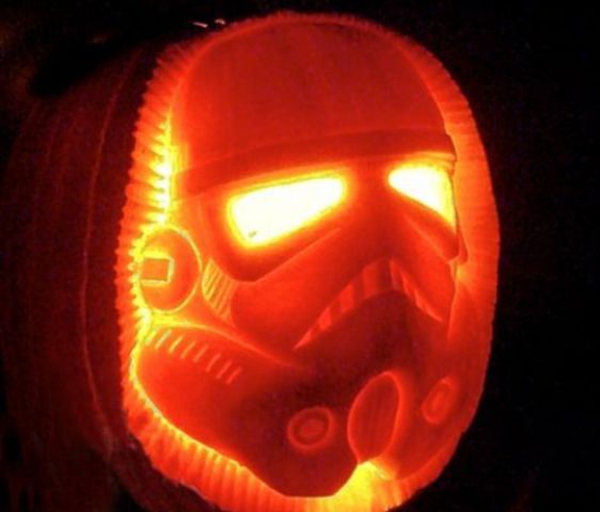 Harry Potter
This is another super popular movie series, which keeps inspiring everyone, small or adult – no one is left indifferent! Harry Potter face, Hogwarts with its motto and emblem, an owl, a magic hat, Deathly Hallows symbol and various characters of the books and films will look amazing on pumpkins, carved or painted. Everything depends on your skills and opportunities.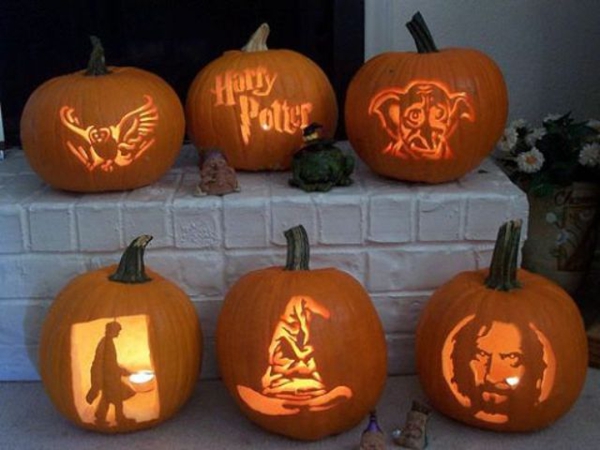 Harry Potter group pumpkin carving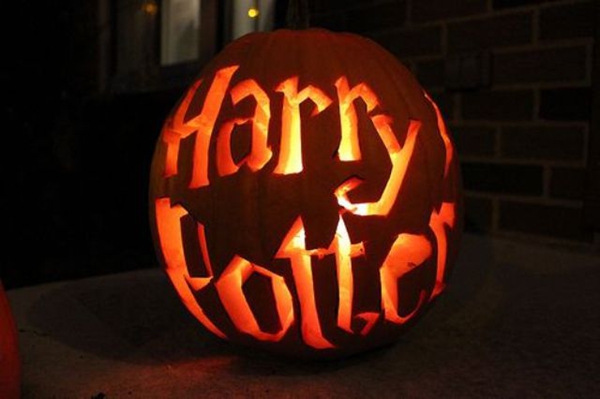 Harry Potter letter pumpkin lantern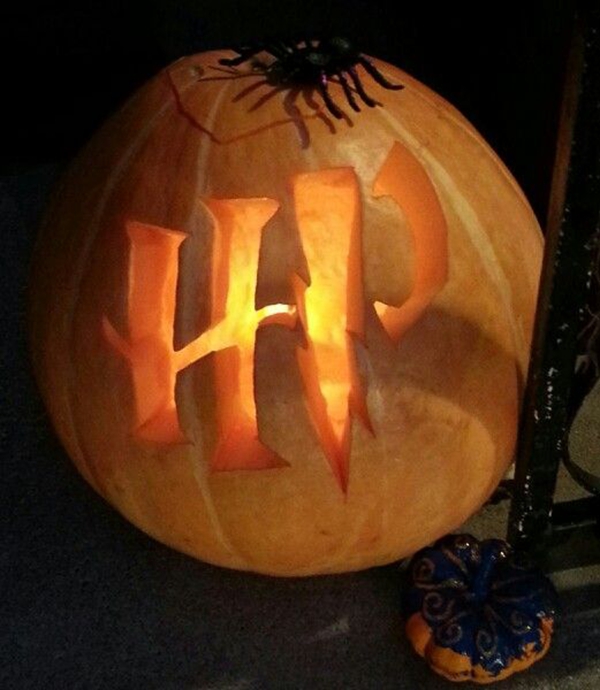 Harry Potter monogram pumpkin is extremely easy to carve and can work as a lantern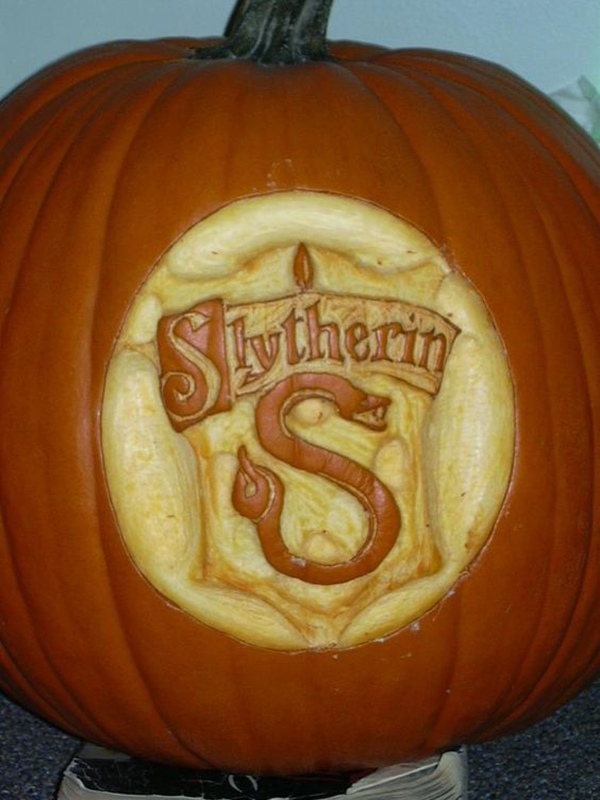 Slytherin pumpkin carving
The Deathly Hallows symbol from the Harry Potter series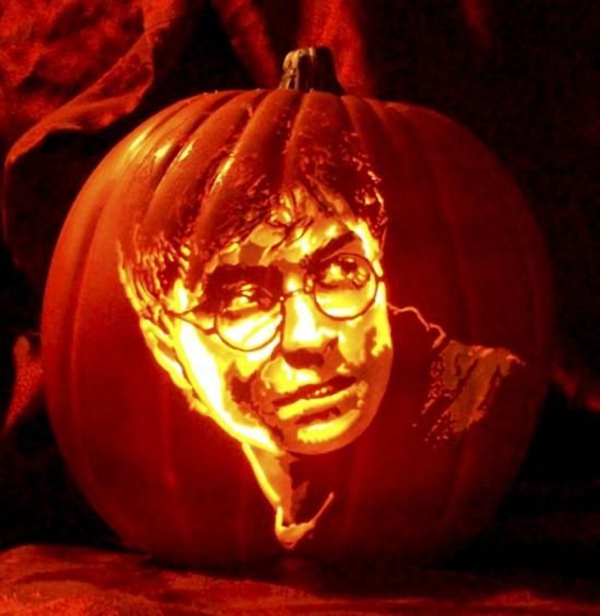 Harry Potter face pumpkin carving right like in the movie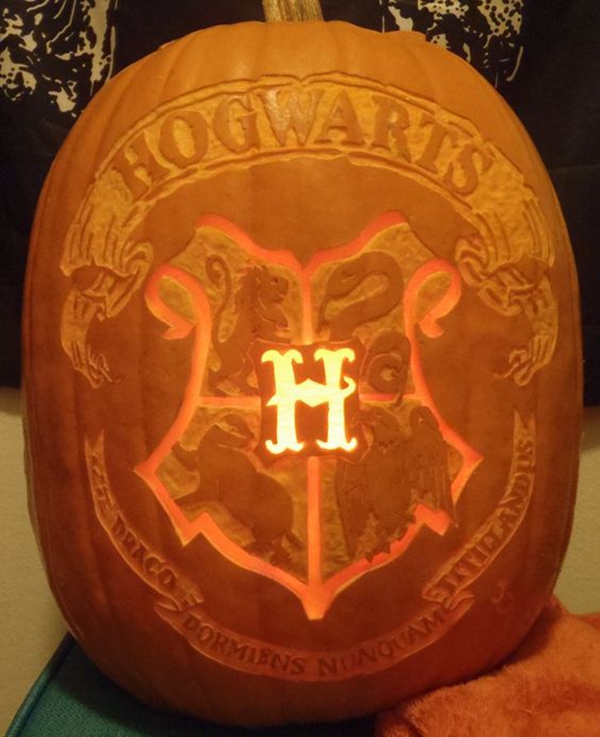 stunning Hogwarts pumpkin with a motto and emblem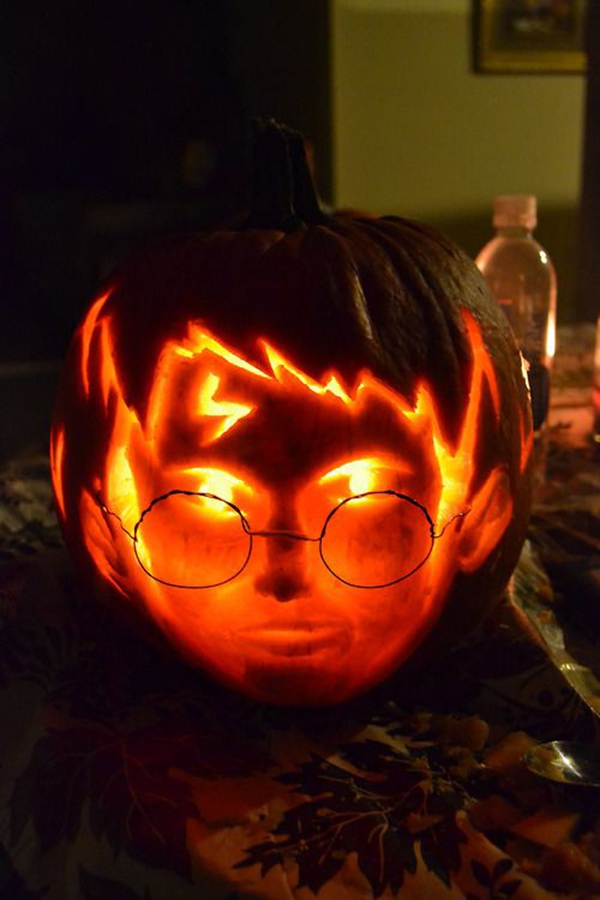 Harry Potter face with a scar and glasses pumpkin carving
Hunger Games
Do you love these books and films? If you do, then carve a mocking jay or Katniss face. You can also try various characters and words from these movies, it's up to you. I love the idea of carving several different characters and creating a group. Add white roses and enjoy the produced effect!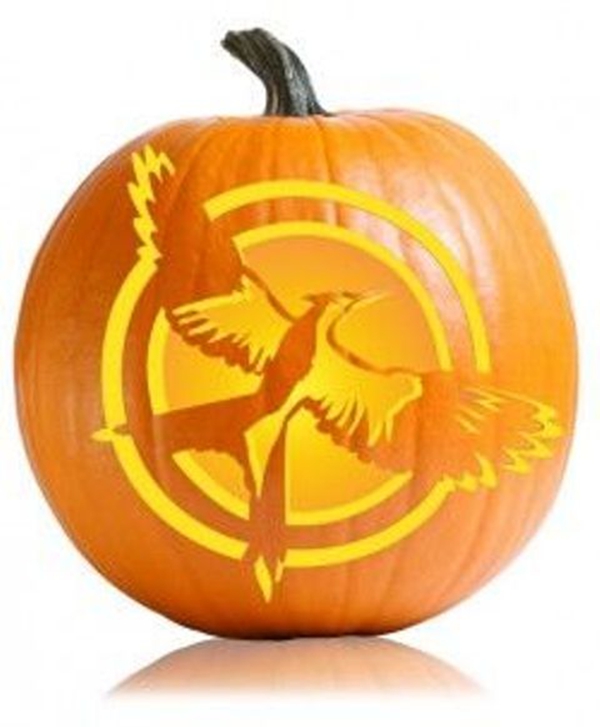 Mockingjay Hunger Games pumpkin
Katniss Everdeen pumpkin lantern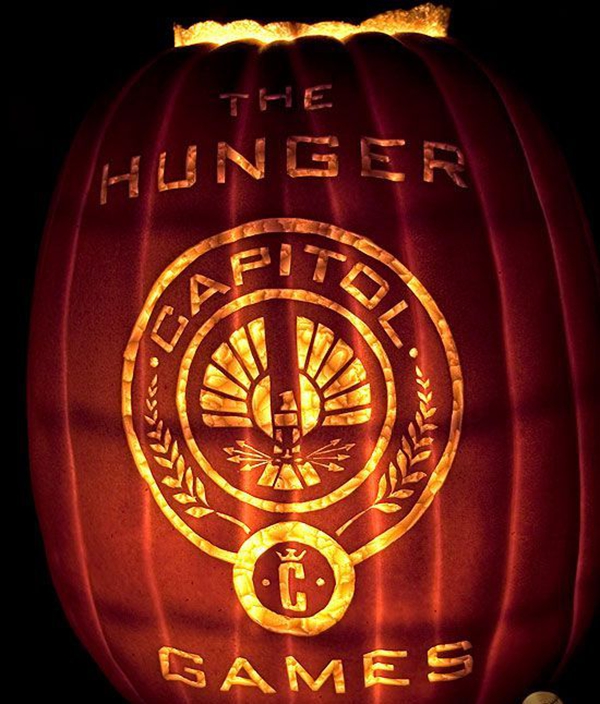 Hunger Games pumpkin decor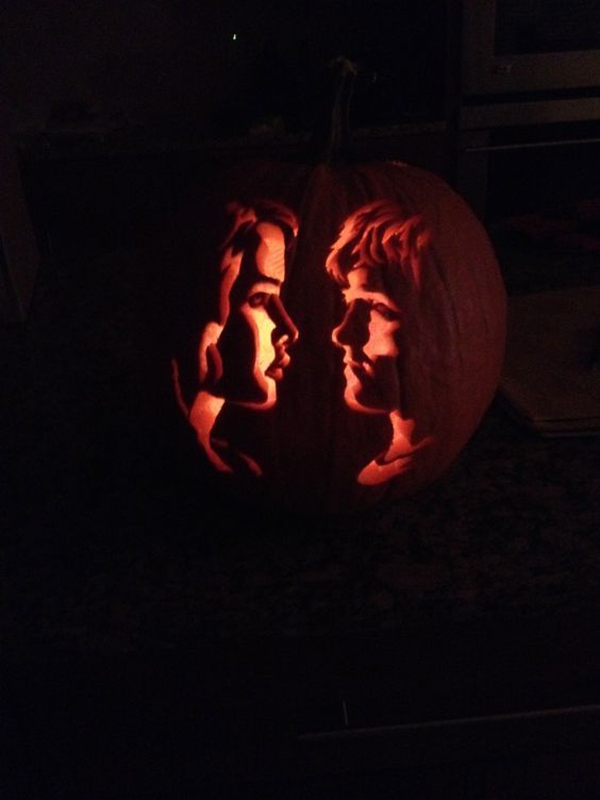 Katniss and Pete pumpkin carving
Super Hero Movies
We totally love super hero stories and movies of all kind: Hellboy, Batman, Spiderman, Iron Man, Loki and other cool films. These guys really inspire us to move forward, to do the good and help everyone we can, so why not inspire yourself and every guest making cool hero pumpkins? If you don't want lanterns or don't have time for carving, just paint the pumpkins and that's it.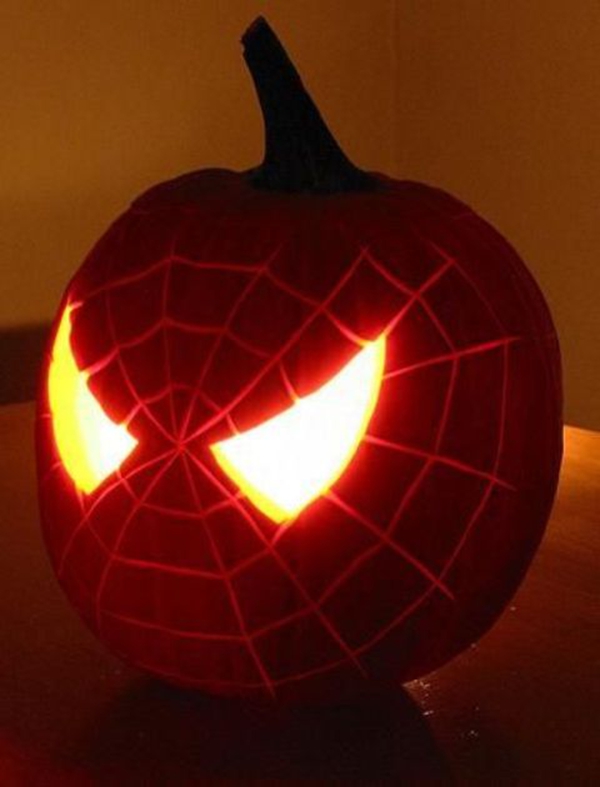 Spiderman pumpkin lantern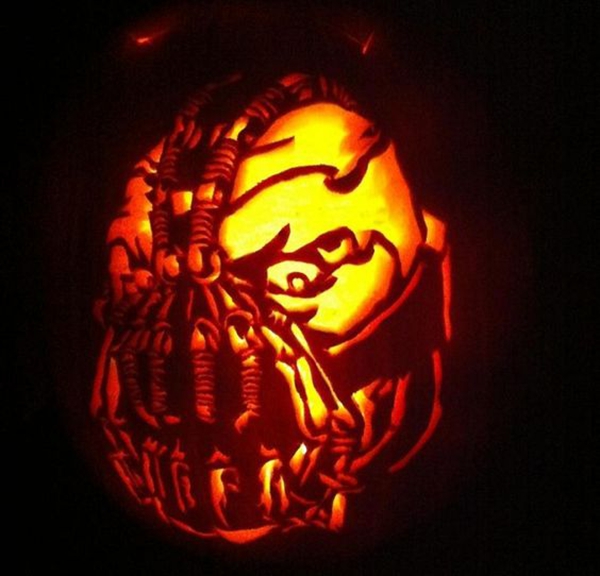 Bane pumpkin carving for Batman movies fans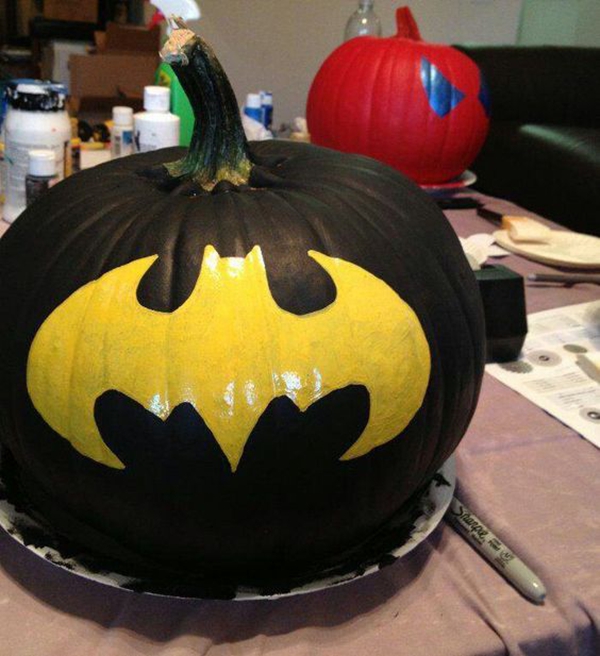 Batman painted pumpkin is an easy idea to recreate, you just need a template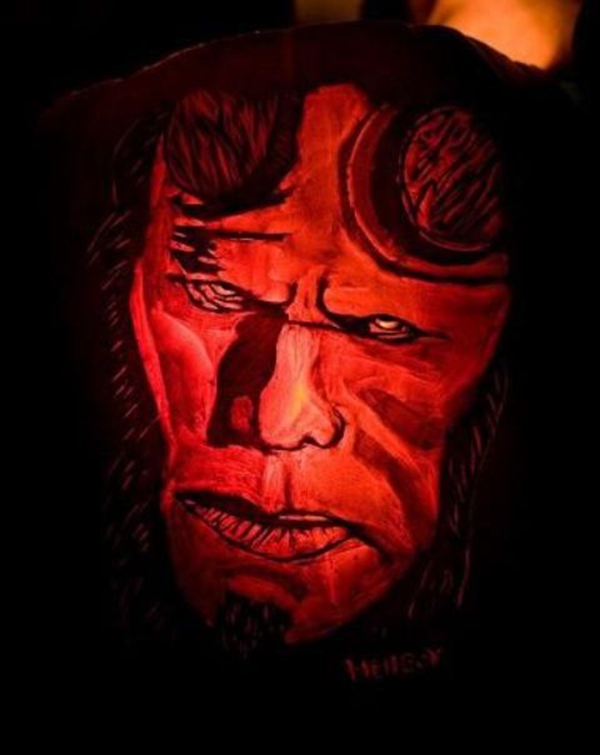 Hellboy Pumpkin pattern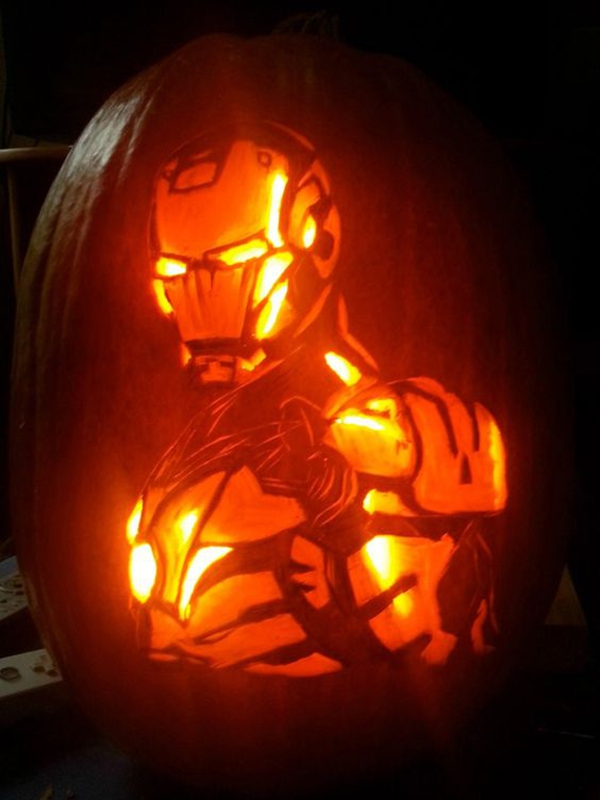 Iron Man from Avengers pumpkin lantern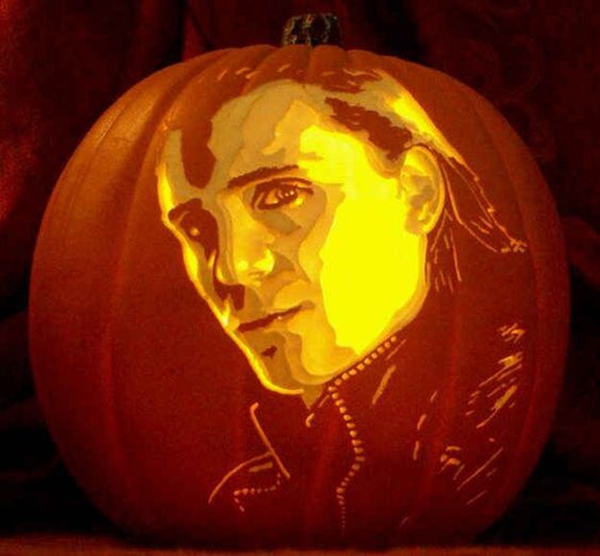 Tom Hiddleston as Loki carving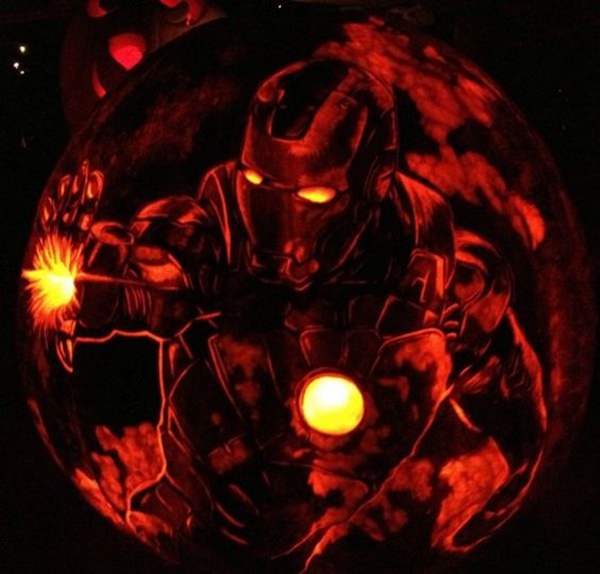 Iron Man pumpkin carving and lantern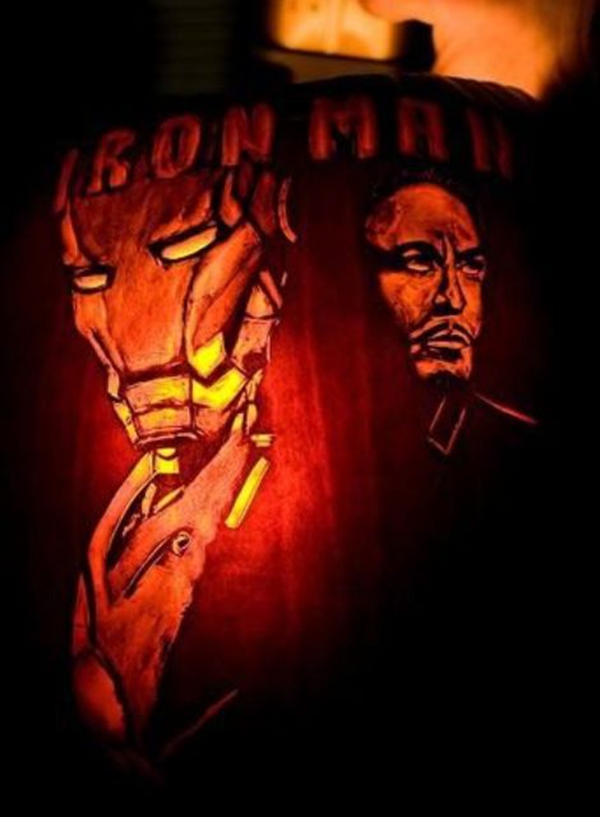 Iron Man pumpkin carving
Horror Movies
Like horror movies and thrillers? Want to frighten your guests? Carve Predator, Alien, Freddy Krueger or even birds from a classical movie by Alfred Hitchcock. Have you seen the Walking Dead? Carve Rick Grimes with his gun or some zombies! If you are a fan of Friday the 13th, you cam just decorate a pumpkin with a proper mask – a real last minute craft.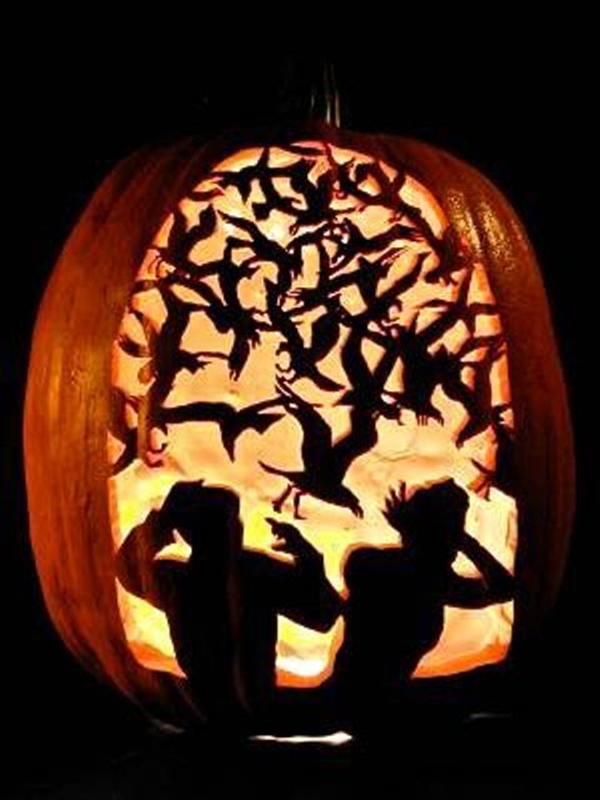 Alfred Hitchcock's The Birds carved pumpkin for Halloween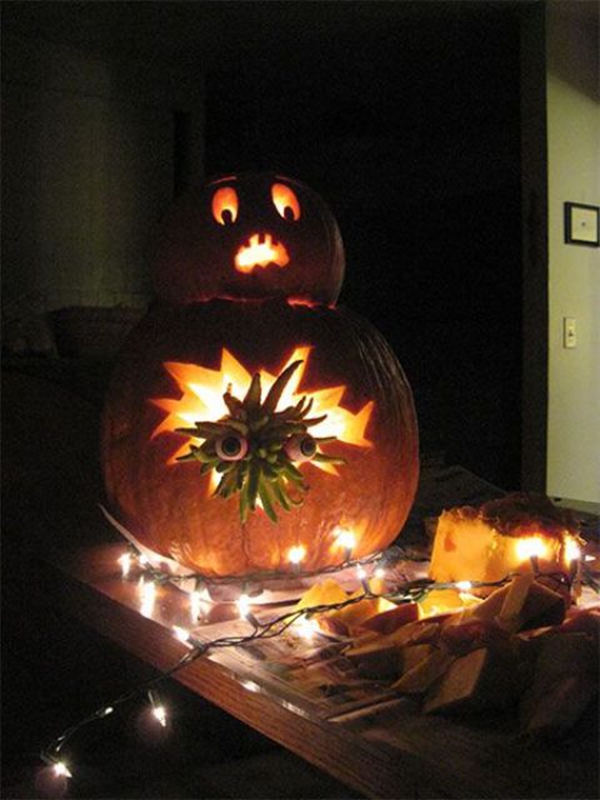 Alien carved recreation of two pumpkins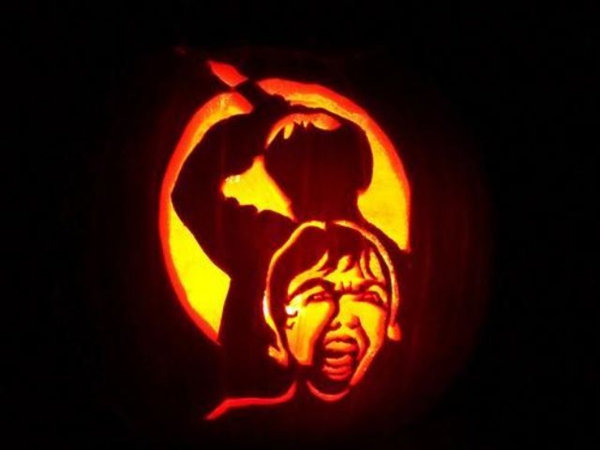 Psycho movie pumpkin carving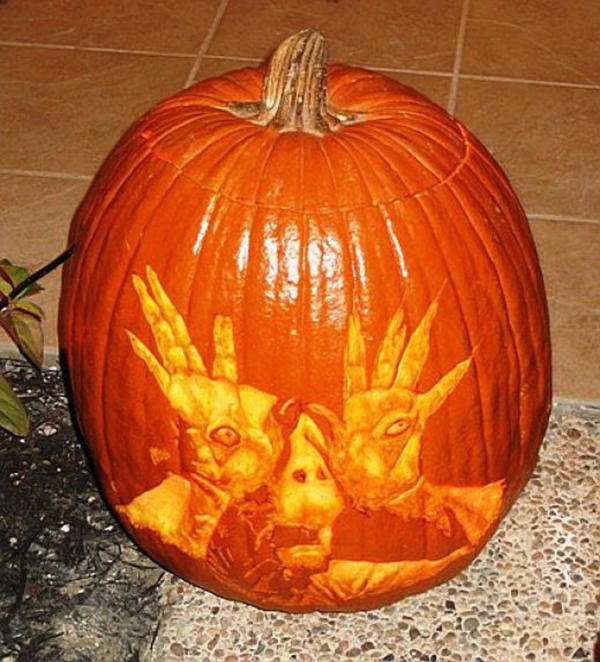 Pan's Labyrinth pumpkin carving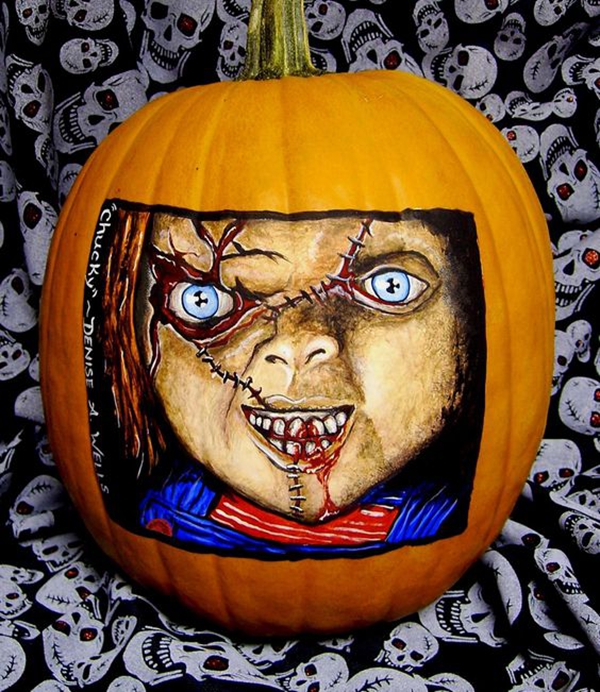 Chucky Doll painted pumpkin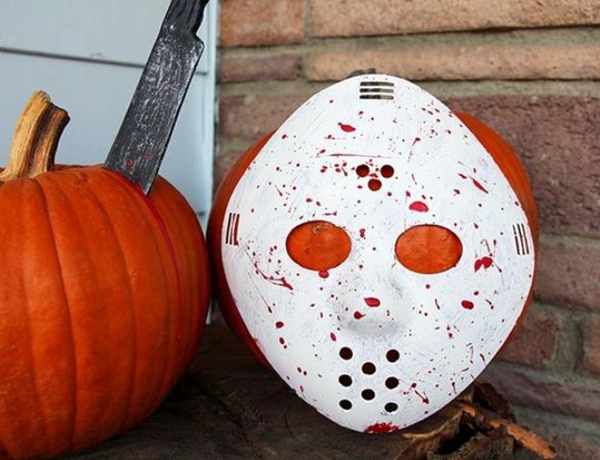 DIY Friday the 13th horror movie pumpkin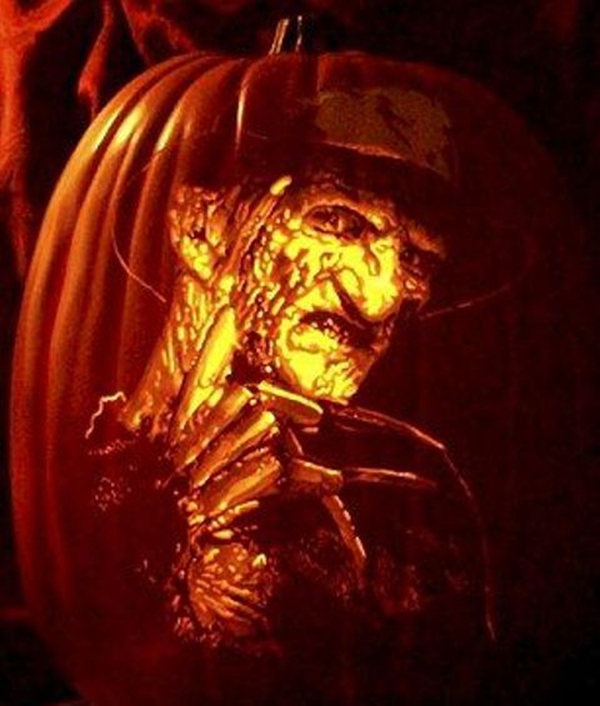 Freddy Krueger pumpkin carving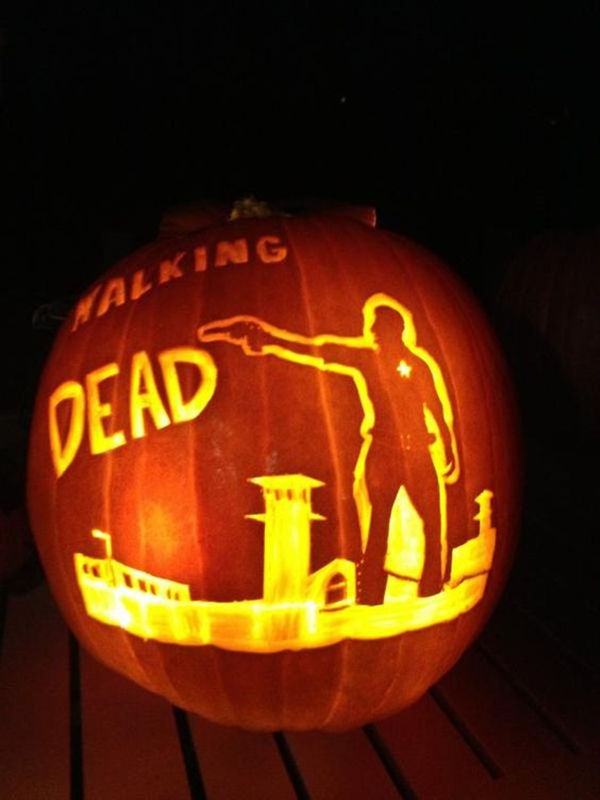 Walking Dead scene carving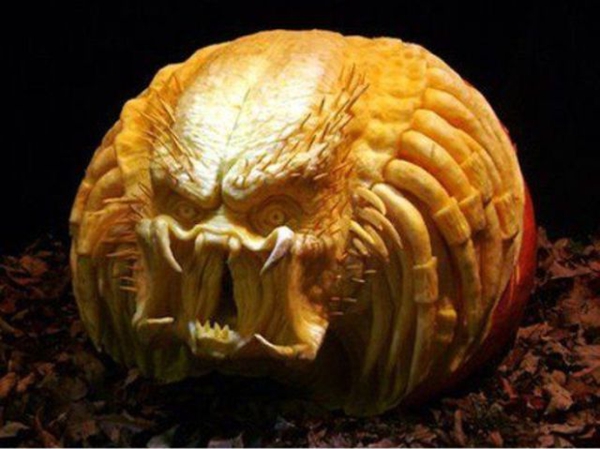 scary Predator carved pumpkin can frighten anyone
Other Ideas
Any movies you love are proper for carving and decorating. The Pirates of the Caribbean, the Game of Thrones, Doctor Who, Maleficent, Star Trek and any other show and episode that you love can be used as a source of inspiration. Enjoy and go carving!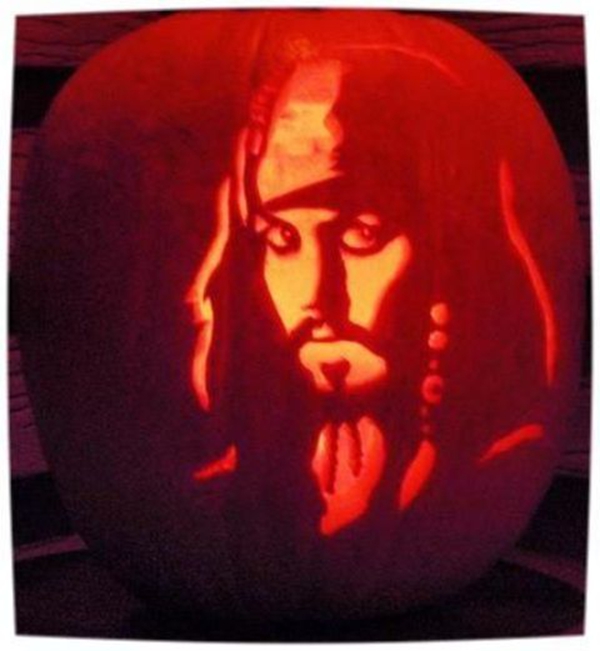 Captain Jack Sparrow pumpkin carving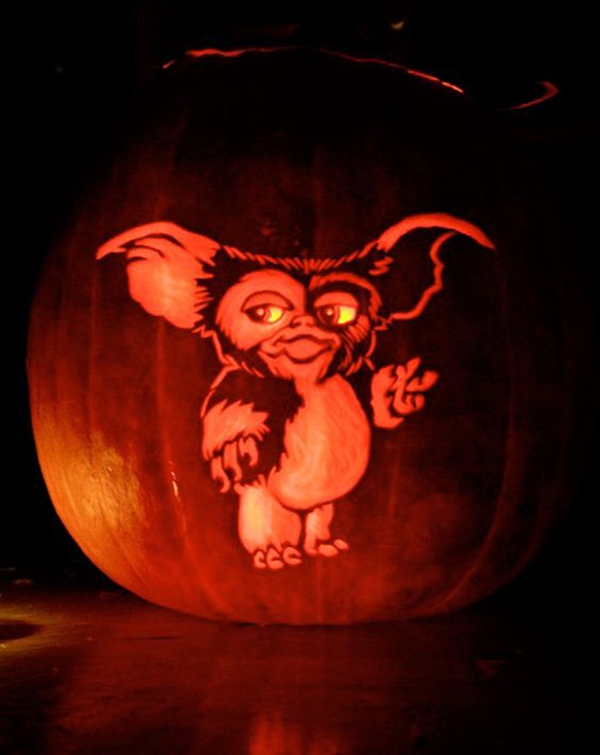 cutest Gizmo pumpkin carving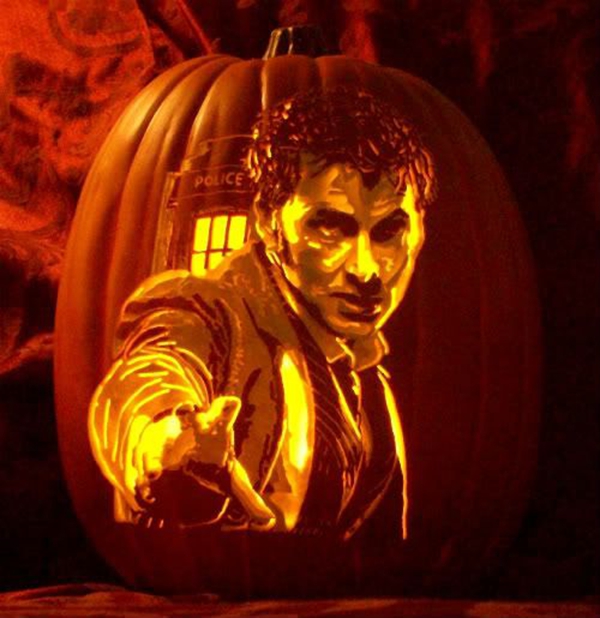 Doctor Who pumpkin carving
lit Davy Jones pumpkin carving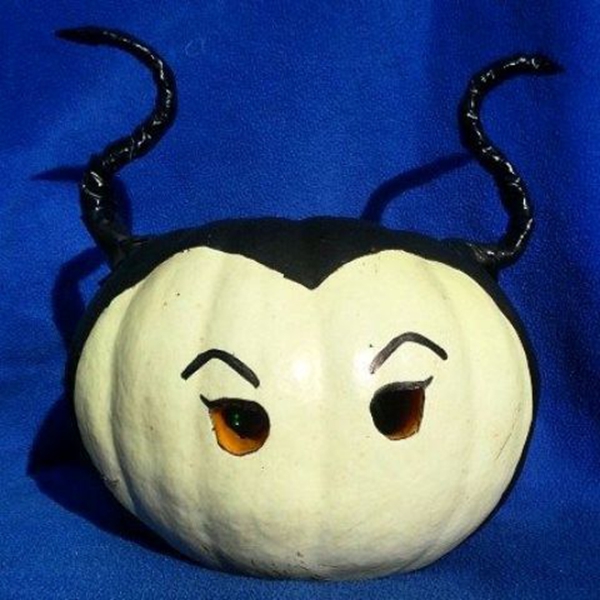 Maleficent Tsum Tsum pumpkin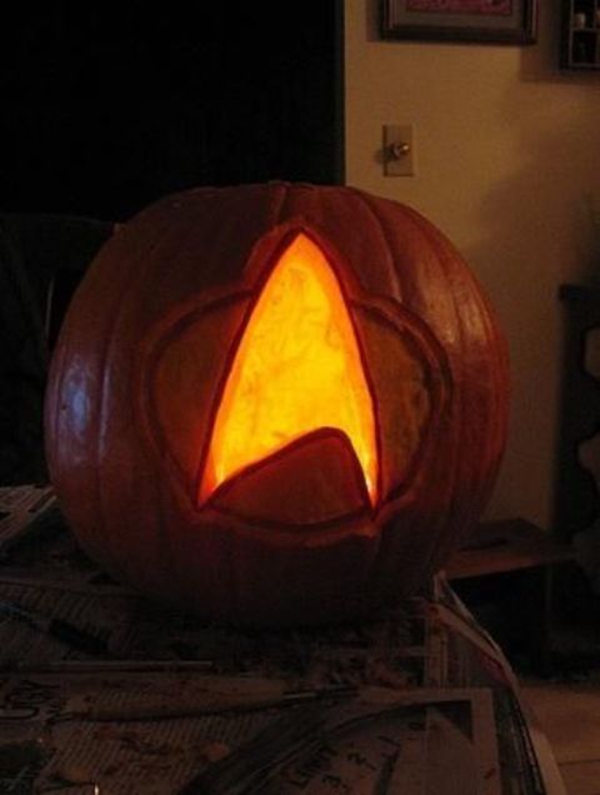 Star Trek sign pumpkin lantern
WINTER IS COMING from Game of Thrones Halloween nerdy pumpkin carving
Source:
http://www.digsdigs.com/movie-pumpkin-decor-ideas/