The Ghost of Water Row uses light and architecture to make a statement about the choices being made for land development. This illuminating building existed for just one night and was built with on a very minimal budget, yet is has been nominated for one of Scotland's most prestigious -architecture awards.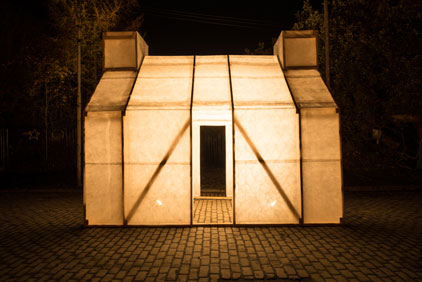 Source Edo Architecture
The Ghost of Water Row is an architectural art installation in Govan, Scotland designed by Edo Architecture. This exhibit is one of 25 structures to make it to the finals of 2013?The Royal -Incorporation of Architects Awards in Scotland.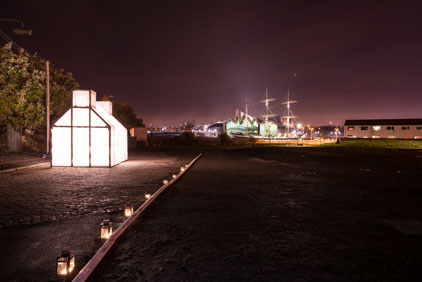 This temporary building is made from pale Scottish spruce and permeable fabric.The concept of the Ghost of Water Row works with a design that shines bright in the dark yet disappears in the daylight. The Ghost recalls the old weaving trade that -once existed in Govan before it was replaced by shipbuilding.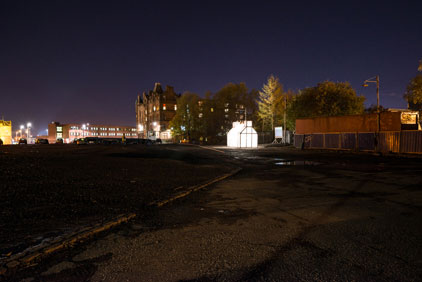 Source:
http://www.lightpublic.com/lighting-articles/the-ghost-of-water-row/