1. Design
So you have an idea for a product and you're looking to get it developed and manufactured in China. Many people from around the world have the same idea every year. Getting your project successfully produced by Chinese manufacturers will take research, determination, and a bit of persistence.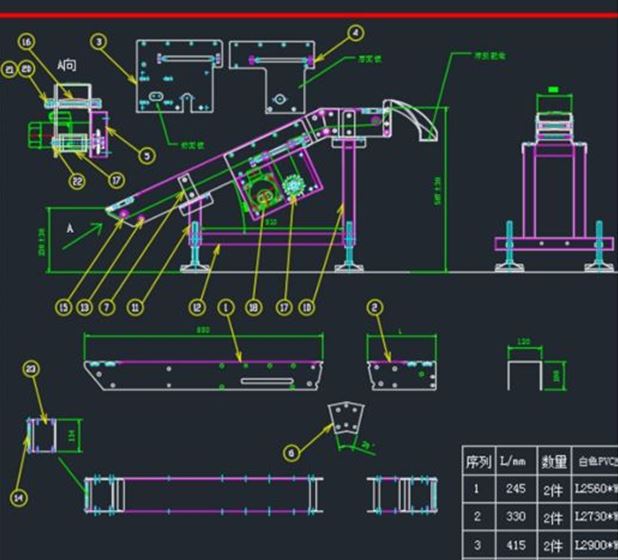 Securing CAD designs from Chinese engineers
Having your product CAD designed by a professional Chinese engineer doesn't have to be complicated. You may not even have to search for a third-party CAD designer.
Once you have located a manufacturer within China, they may be able to assist you with producing your prototype CAD designs. Use a website like this to locate professional, well reviewed, highly reputable manufacturers and contact them directly.
Your chosen manufacturer should be able to address all your concerns, and answer all of your questions. During this conversation don't forget to ask if they can send you a CAD Design as a part of their services.
Design Blueprints from Chinese Designers
If you are more of the ambitious type, you may be seeking to manufacture your product on your own. When this is the case, you can still acquire design blueprints from Chinese manufacturers or engineers.
Some consumer electronics products and other consumer products have open source designs to the public. Acquiring blueprint designs from your Chinese manufacturer will allow you to manufacture the product yourself or seek other manufacturers using your acquired designs.
Simply contact a Chinese manufacturer, and ask them if they're interested in selling their designs. Some will say yes, and some will say no.
Search HERE for specific manufacturers and wholesalers who are willing to sell the designs you need.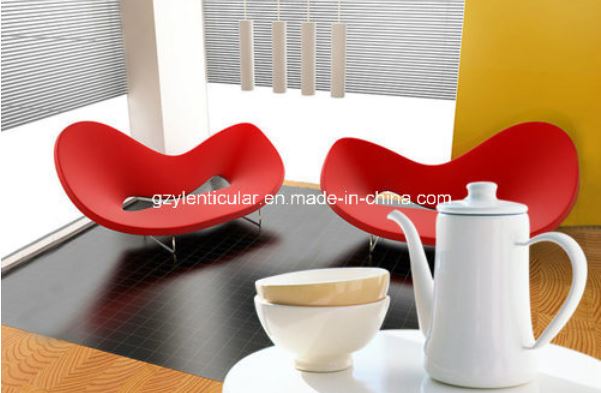 3D printing your designs from Chinese manufacturers
So you have your 3D designs and now you're ready to start printing, great! Chinese manufacturers and wholesalers are eager to print your 3D designs and have the finished product shipped out to you immediately.
Locating the right manufacturer to 3D print your products is critical. It won't take too much effort. Within one week, you should be able to locate a reputable 3D printing company to handle your needs. Keep searching on websites like THIS until you discover the best 3D printer.
2. Prototyping your product in China
Finally you have passed the design phase and you're ready to start prototyping. For some, this is the most fun part involved in developing a prototype. Holding your new product will be like holding a brand new baby.
Emotions will overwhelm your body and you will feel nothing but pure excitement and joy. Self actualization from developing your product in China will give you the self-confidence to achieve anything that you desire.
China is a perfect place to enter into the prototyping phase. Due to advancements in technology, prototyping in China will give you an edge over your competition.
Many Chinese manufacturers, agencies and engineers are just waiting for your phone call. Finding the right person to speak with involves simply utilizing the correct website.
What material is best for your project?
You have all the designs and you're ready to get prototyping? Which material is best for you? Products come in all different shapes and sizes. Did you need plastic, stainless steel, aluminum, a metallic alloy? The options for you to choose from are endless.
Inevitably, your prototypes material will be highly dependent on what purpose your product serves. This will be a great conversation to have with your Chinese manufacture.
Once you've located the appropriate Chinese manufacturer and sent over your designs, they will be more than happy to discuss and consult you on different materials.
You may think that plastic is a good option for its durability and cost efficiency. However, upon speaking with your Chinese manufacturer, they may advise you that a metallic alloy will provide increased durability, and still be within your cost requirements.
Chinese Manufactures understand their business better than you do. Therefore, it is always best to speak with them before making any final decisions.
Prototyping online
The Prototyping process can happen indirectly over the Internet and phone. If you do not wish to travel to China, you will be able to accomplish this online in the digital age.
All you need is a WhatsApp number, possibly a WeChat number, stable Internet connection and a computer to complete this process.
It all starts by contacting the right Chinese manufacturer. Making initial contact is important. Ascertaining whether or not this manufacturer will be responsive enough to you is critical. To enter into a long-distance relationship with a manufacturer, you must be sure they are highly responsive to your demands. Communication every three days just isn't realistic.
Use this website to discover reputable Chinese manufacturers and wholesalers that are ready to assist you in prototyping your Chinese products in bulk online.
Prototyping in person
Many people from around the world travel to China for direct access to Chinese engineers, manufactures, and wholesalers. If you dream of developing and exporting Chinese products, you definitely should do yourself a favor and prototype your product in person.
Products developed in China are often closely by monitored by a representative of the buyer. This ensures that you have the ability to check the quality of your products before receiving delivery.
Monitoring the production of your Wholesale products in China will ensure a higher quality. Going the extra mile and doing your due diligence in person means a lot.
3. How should you reveal your new product?
Once you have your bulk Chinese goods in hand, you are ready to start marketing. The bigger question that you should ask yourself is, how should you reveal your new product to the public?
This is a question that you should answer before you begin the prototype phase. There are many different options that you have to choose from. However, the most effective product marketing will definitely depend on your target market and audience.
Also, it is important to remember that in the beginning, all Bulk Chinese goods begin sitting in a warehouse somewhere. It takes creative ideas, marketing strategy, and determination to move your bulk Chinese goods fast and for a profit. Let's take a look at some of the most popular methods of selling your new Chinese wholesale products:
Infomercials
Promoting your new Chinese goods through infomercials is a time tested way of encouraging sales. Infomercials aimed directly at your target market can provide a large return on investment. The trouble is determining who actually your target market is, and what channel they are watching. If your Chinese manufacturer or wholesaler is able to help you with this information, then great! If not, you will have to do the research yourself, or pay a market research firm.
Farmers markets
Farmers markets have always been a local source of new products entering into the marketplace. Turning your sales strategy into a hyper-local campaign will give you direct access to specific communities of buyers.
For example, a farmers market in the city of Anaheim, California will most likely consist of residents from the city of Anaheim. Hyper-local marketing through farmers markets can be a great way of putting your product in front of the people who will be using it the most.
The demographics of farmers markets are generally older individuals with families looking for modest wholesome activities. If your product fits this demographic, then you have found the perfect place for revealing your new Chinese goods.
Festivals
Every week there are festivals all around the world. Festivals often have designated spaces for merchants to showcase their products. This can be a lucrative opportunity for you to debut your new prototype or other Chinese wholesale goods. Buying goods in China, then selling them at a local festivals has been a proven method for many successful entrepreneurs.
If this is something that you are interested in, make sure that you reserve your space months in advance. Typically, spaces for merchants at popular festivals are reserved well ahead of time.
Merchant fees at festivals can range from a few hundred dollars to a few thousand at some of the more popular festivals. If your Chinese wholesale goods are unique, and high quality, then you will do well.
Having faith in your product is the most important part. Every successful entrepreneur will tell you, no risk no reward.
E-commerce
E-commerce has been a tried and true method of selling Chinese wholesale goods for many years. For decades, people have been acquiring unique, sophisticated, well-made, popular products made in China and selling them across the web.
The critical factor behind having a successful e-commerce site depends on how strong your content strategy is. Search Engines of today are incredibly geared towards highly influential content written in Long style. If you were leaning towards the e-commerce approach, then you will want to make sure you have a sufficient content strategy in mind. Getting your products on guess blogs across the Internet is the most effective way to increase your sales.
Another critical strategy to consider is making sure that you're content operates well within a three stage sales funnel. Following the top funnel, middle funnel, and bottom funnel formula is essential. This will guarantee that your content leads your customer to a landing page, which then leads your customer to a buy now page, and inevitably provides you with a higher income.
4. Global sales strategy
Having a global sales strategy will expand your reach not only within your nation, but internationally. Selling a product internationally is especially convenient if you are involved e-commerce methods. Keep reading to discover other ways that you can reach beyond your borders to sell your products.
Outsourcing sales efforts
Outsourcing your sales efforts can be very cost-efficient, depending on the industry you are involved in. This can mean hiring a sales agency to direct market your product. It can also mean hiring a digital agency to manage your e-commerce platform.
Whichever method that you are leaning towards, there will be an agency that can help you outsource. The level of success you have will depends on how optimized your business model is to the outsourcing process.
As usual, nothing beats doing things yourself. However, when properly done, outsourcing can be a great way to quickly develop the sales of your new bulk Chinese products.
In-house sales
Handling your sales in house means developing a sales department capable of reaching the global market. Your Chinese goods deserve your full attention. Managing sales in-house is the best approach if you are looking to achieve long-term success.
Keeping your sales in house gives you the ability to do things exactly the way you would like to do them. After all, nobody understands your business as good as you do.
Value added reseller approach
The Value added reseller approach was created to allow your business to work for you, and not you working for your business. Giving your products to other resellers so that they can add value to their own businesses is a tried-and-true method of increasing your own sales.
If you have the capacity to give value added resellers the ability to white label your products, you may find even more success with this approach.
SEO and SEM for your product
Search engine optimization and search engine marketing are two different digital tactics that will allow your product to be well known across the web. If you are not versed in these two particular skill sets, you might want to contract with a digital marketing agency to assist you.
Your products made in China deserve only the best online marketing. If you have a background in this, that's great, if not don't worry. There are many people out there who can assist you with this.
We recommend concentrating on developing your website as SEO friendly as you can. This means website content that contains key words, subheadings, transition words, and is genuinely easy to read.
This also means making sure search engines are properly able to index your website. Also consider being actively engaged in things like pay-per-click marketing and Google adwords.
These strategies will help you sell your new Chinese wholesale products as efficiently as possible.