The 115th Canton Fair will be held at the China Import and Export Fair Complex on 15th, Apr.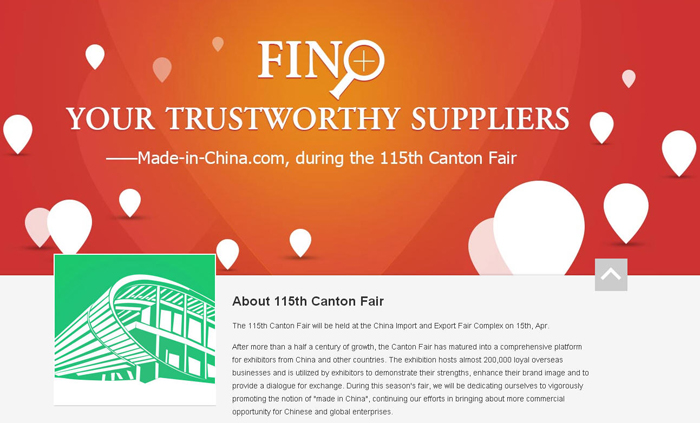 During the 115th Canton Fair , Made-in-China.com will accompany you the whole way, from the Railway Station to the Exhibition Hall, from hotels to shuttle buses. Made-in-China.com will accompany you, for your whole trip at the Canton Fair.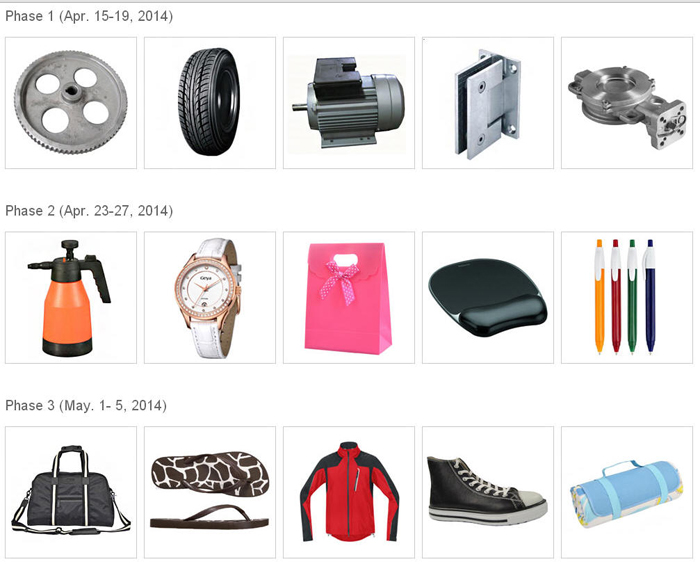 Canton Sourcing Season is a series of business activities, highlighted by our refined and accurate matching service.
For this sourcing season , Made-in-China.com aims to create an unique occasion, for premium buyers to meet competent pre-matched quality suppliers. Held successfully for the first time during last autumn's Canton fair, our Canton Sourcing Season received high praise by buyers and suppliers alike.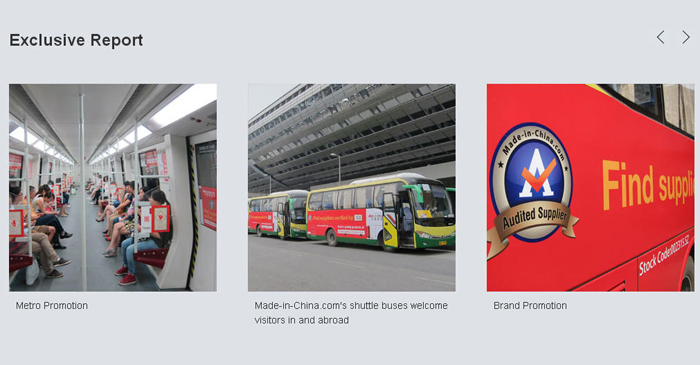 This year, we will continue in presenting to you, a memorable purchasing feast .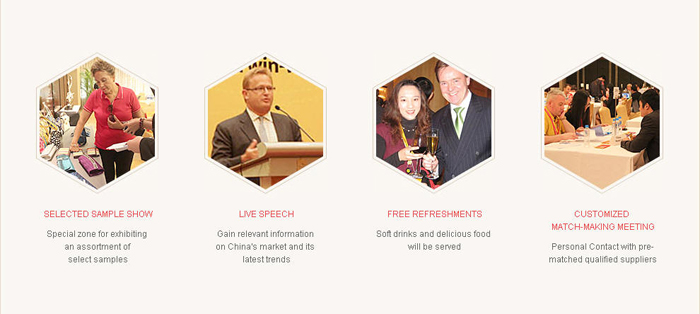 Session 1
Time: Wednesday, April 16th, 1:30pm-5:00pm
Venue: Westin Pazhou Hotel, Guangzhou
Address: Area C Guangzhou Intl Convention Center, 681 Fengpu Zhong Road, Haizhu District, Guangzhou, China
Session 2
Time: Friday, May 2nd, 1:30pm-5:00pm
Venue: Made-in-China Guangzhou Office
Address: Room 2005, North Tower, Yuedian Plaza, 2 East Tianhe Rd., Guangzhou, China
Find suppliers' products and more information here.
Source:
made-in-china.com