Date: Sept 17th-19th, 2014
Address: Shanghai Convention and Exhibition Center of International Sourcing (No.35, Zhongjiang Road, Putuo District, Shanghai, China)
Booth No. for Made-in-China.com: Odd No. D33-43, E41-53; Even No. C42-50, C54, D42-54
The ISF is the biggest reversed fair, buyers set up booth, suppliers come as visitors. The 13rd ISF will be held from Sept 17th-19th, which is
1. Biggest offline sourcing fair in China, in 2013, over 500 buyers, over 5000 suppliers;
2. Multi events & workshop: global sourcing forum, SCM workshop, face2face biz meeting, social biz meeting;
3. Completely new exhibition center, 16,000 square meters of exhibition area, 9,000 square meters of conference room;
4. ISF 2014 will integrate online and offline supplier partners, e.g. online Made-in-china, and offline, the industry associations and industry parks.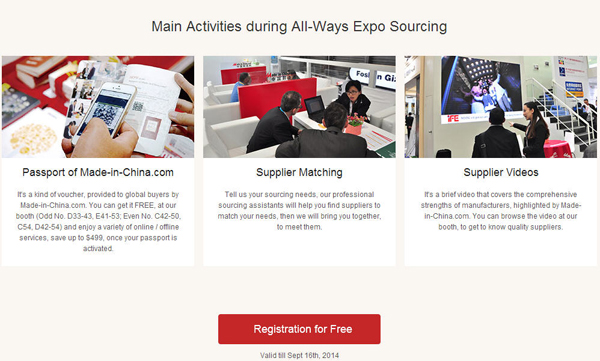 During the 13th International Sourcing Fair (Shanghai, China), Made-in-China.com will be holding an event named "All-Ways Expo Sourcing" at exhibition booth Odd No. D33-43, E41-53; Even No. C42-50, C54, D42-54, you will receive qualified supplier recommendations, authoritative supplier evaluation, as well as tailored matchmaking activities THERE.
Registration for Free now~! Valid till Sept 16th, 2014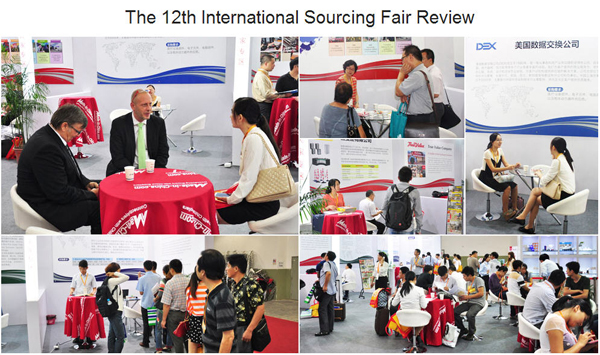 Contact Us
Lily Qiu, 0086-25-66775167, qiulili@made-in-china.com.
Source:
made-in-china.com