Nissan has introduced the Hybrid version of the X-Trail, which is set to go on sale in Japan this May.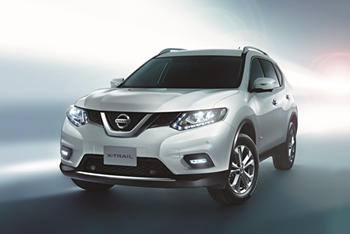 The vehicle is equipped with 2.0-liter MR20DD hybrid engine, optimized along with the hybrid system, which willl enhance the performance of the vehicle.
The car also features a high-output lithium-ion battery, which according to Nissan contributes to high-speed, precise control of the electric motor.
Nissan has equipped the car with Intelligent Dual Clutch Control, a hybrid system capable of powering the vehicle and help restore electricity by using one motor.
The vehicle claimed to offer a fuel economy of 20.6km/l, and cut down NOx (nitrogen oxide) by 75%.
The car has a two-clutch system, which delivers engine and motor energy mechanically to the transmission, and is capable of generating more torque than other 2.5-liter gasoline engines.
X-Trail Hybrid also features NissanConnect Navigation System with smartphone link application, Hybrid energy display in the meter and hybrid power meter, and Regenerative braking system.
Nissan said: "The limited editions that emphasize the wild and tough characteristics of Nissan's authentic SUV, the X-Trail Xtreamer-X and the Black Xtreamer-X will also be offered with its hybrid grades."
Source:
http://www.automotive-business-review.com/news/nissan-introduces-x-trail-hybrid-070415-4547546