UK bakery and ingredients firm The Real Good Food Co. has booked a drop in half-year profits, despite rising revenues.
The sugar-to-dessert company said profit for the six months to end September dipped to GBP1m (US$161.9m), down from GBP1.2m in the comparable period of last year.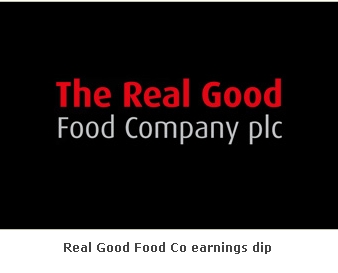 Revenue increased to GBP137.8m, up from GBP128.2m in the period.
Commenting on the result, Real Good Food said the company has lowered its debt levels and increased its brand investment.
"We enter the critical Christmas trading period with all businesses in a strong position to maximise commercial opportunities. At the same time we continue to develop our medium term growth plans, and I am confident the group will deliver results for the year as a whole in line with market expectations," Pieter Totté, executive chairman, said.
Show the press release Real Good Food Company Plc (The) 13 November 2012 The Real Good Food Company plc (AIM: RGD)
Interim Results for the six months to 30 September 2012
The Real Good Food Company plc ("the group" or "RGFC") is a diversified food group, which owns Napier Brown (Europe's biggest non-refining sugar distributor) as well as Renshaw and R&W Scott (bakery ingredients), Garrett Ingredients (dairy ingredients) and Haydens Bakery (patisserie and desserts).
Source:
http://www.just-food.com/news/real-good-food-co-profit-down_id121169.aspx