Production-ready flying car which is capable of transforming from an automobile into a plane within seconds has been unveiled at the Pioneers Festival in Vienna.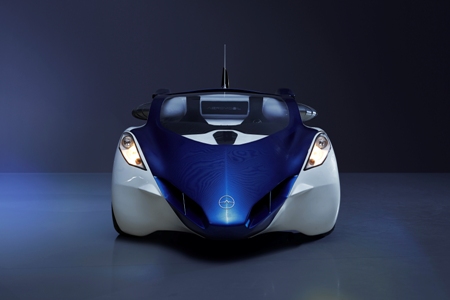 The AeroMobil Flying Roadster 3.0 was designed and manufactured by Aeromobil engineers led by CTO Stefan Klein and CEO Juraj Vaculik.
With size of a limousine the vehicle is designed to be used in the existing road infrastructure.
The makers claim that the vehicle can be parked in regular parking slots and it has It has low maintenance cost. The new flying car runs on gasoline unlike its predecessor which ran on kerosene.
The car/plane also features angle of attack of the wings to boosts the efficiency of take-off, and sturdy suspension, which facilitates smoother take-off and landing at relatively rough terrain.
Stefan Klein said: "AeroMobil 3.0 is not the end of a challenging project; it's the beginning of a whole new adventure which may change the way how we look at the personal transport in the future."
Image:AeroMobil Flying Roadster 3.0. Photo:courtesy of AeroMobil.
Source:
http://www.automotive-business-review.com/news/production-ready-flying-car-unveiled-in-vienna-031114-4425819