Mercedes unveiled its plug-in hybrid concept V ision e sprints minivan at the 2015 Geneva Motor Show.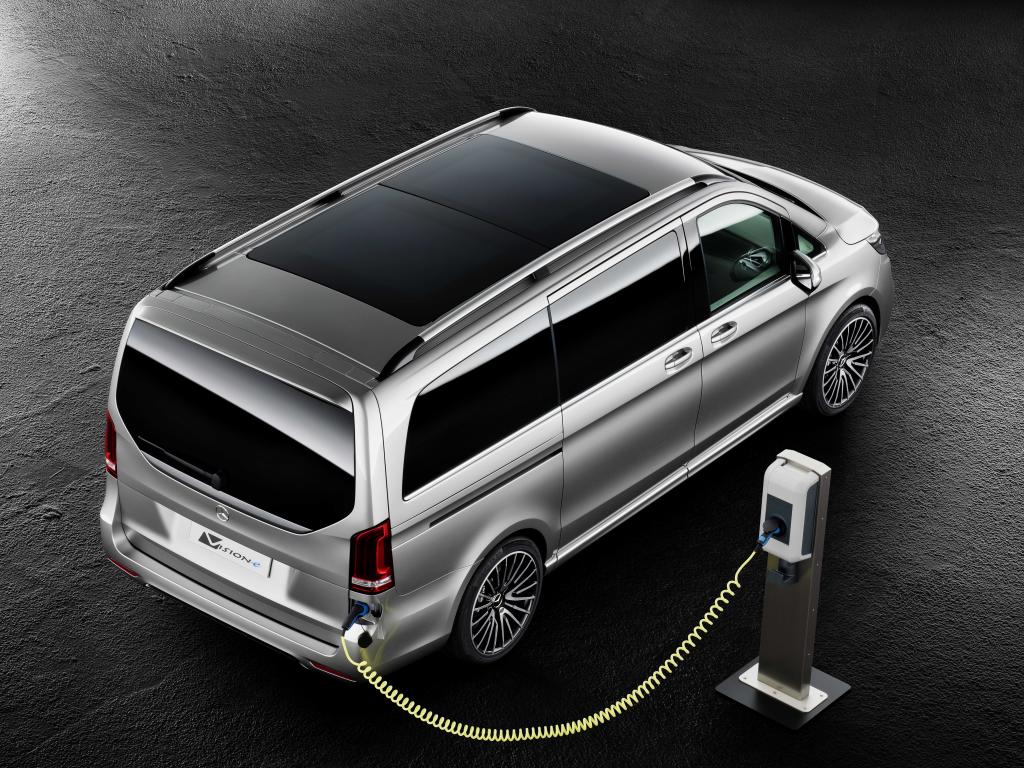 The van is powered by four-cylinder gasoline engine capable of producing 210 hp and 350 Nm of torque.
When combined with the electric motor the car will offer 333 hp and 600 Nm of torque and the electric motor alone can produce 90 kW and 340 Nm of torque.
Concept V ision e sprints is capable of accelerating from 0-100 km/h in 6.1 seconds and it has fuel consumption of 3.0l/100 km.
Mercedes has given the van a sporty-aerodynamic styling which is enhanced with the titanium alubeam paint.
It features sporty side skirts and bumpers, multi-spoke 20-inch wheels, and a rear spoiler, and features 1.92 x 1.12-m panoramic sliding sunroof made out of glass.
On the interior, the German automaker has fitted the vehicle with executive seats which can recline into a lying position with a push of a button, two foldable convenient tables, and two iPad holders.
Mercedes-Benz Vans head Volker Mornhinweg said: "The Concept V ision e demonstrates the potential the Mercedes among MPVs will offer in the future when it comes to accommodating our customers' wishes -- and market demand -- by offering greater exclusivity and more personalization options.
"Our pioneering Mercedes-Benz PLUG-IN HYBRID technology has enabled us to increase the output."
Image: Concept V-ision e with PLUG-IN HYBRID. Photo: Courtesy of Daimler AG
Source:
http://www.automotive-business-review.com/news/mercedes-showcases-hybrid-v-ision-e-in-geneva-040215-4525317