Global packaging solutions provider Serac has developed a new blow molding-filling-capping line which is specifically designed for dairy bottles production below 12,000 bottles per hour.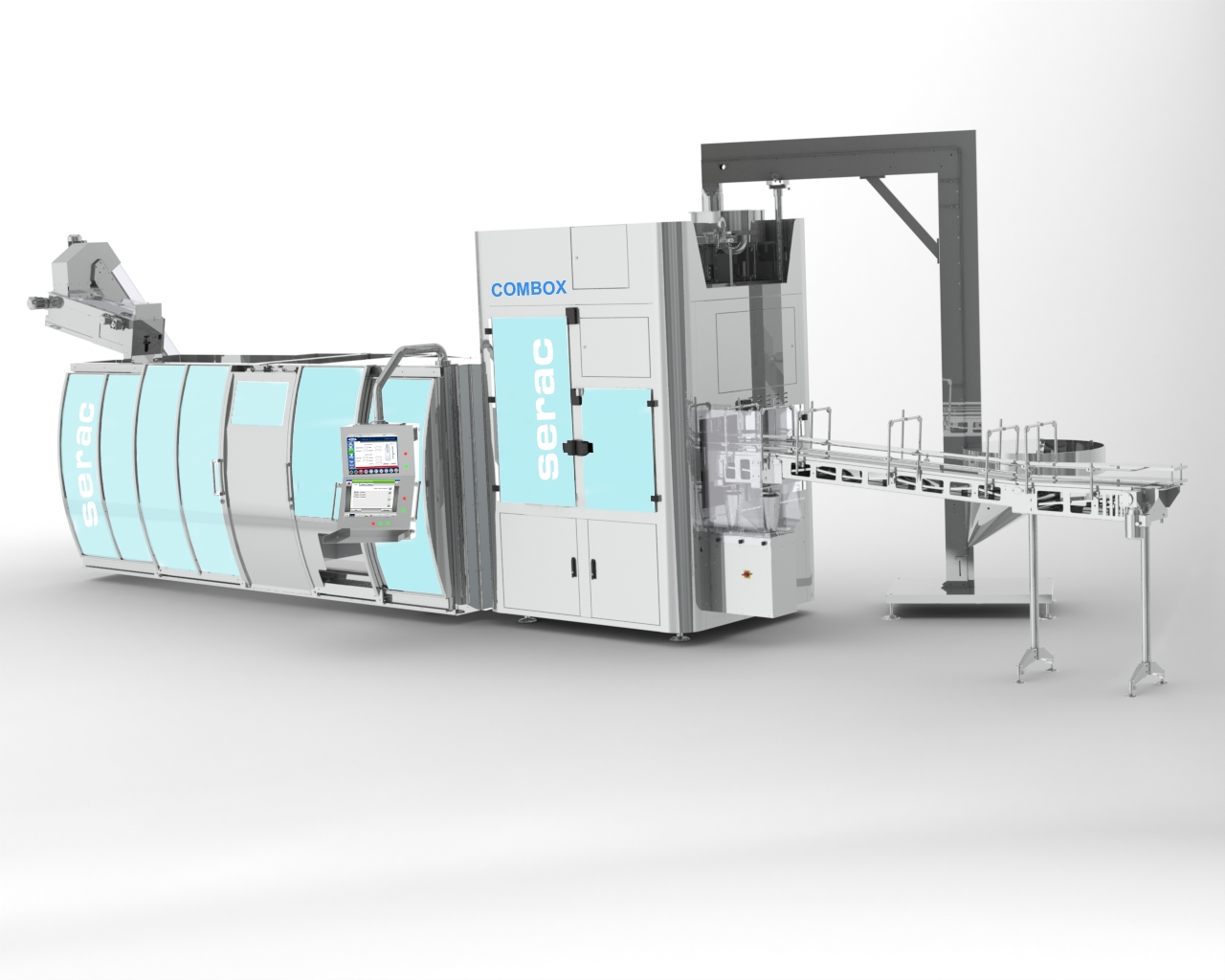 According to the company, the new solution opens new perspectives for lower speed dairy products manufacturers.
The equipment, which is branded Combox, incorporates the Highly Hygienic (H2F) filler that complies with the hygiene requirements of cold chain dairy products.
Serac provides the capability to integrate PET blow moulding with any of its fillers-cappers which is a unique and patented transfer system that converts sequential motion of the linear blower into a continuous motion adapting to any Serac rotary filler.
The Combox H2F will be showcased at Drinktec in September 2013.
Serac designs, assembles and provides packaging solutions to industrial companies and end-users, specially in dairy products, edible oil and home and personal care products. The company operates ten commercial offices in France, Brazil, USA, Malaysia, Indonesia, Russia, Japan, China, Spain, England and six factories in France, Brazil, Malaysia and the US.
Image: The blow molding-filling-capping machine incorporates the Highly Hygienic (H2F) filler. Photo courtesy of Serac Group.
Source:
http://packaging.food-business-review.com/news/serac-develops-blow-molding-filling-capping-machine-for-dairy-industry-090713