Nova Bus, a North American subsidiary of Volvo Group, has won a vehicle supply contract worth $32.6m from the Canada-based transit authority, the Toronto Transit Commission (TTC).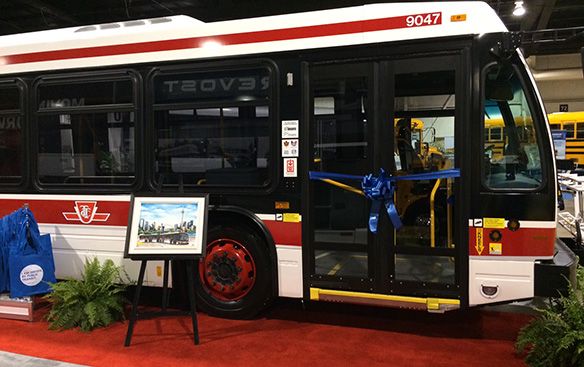 Under the contract, Nova Bus will supply 55 units of the 40ft diesel buses including a pilot bus starting from 2015.
Nova Bus president Jean-Pierre Baracat said the company is very proud to maintain its partnership and trusting relationship with the Toronto Transit Commission.
"This new contract follows an order for Nova LFS Artic buses placed in 2012," Baracat added.
"We are excited to continue with this next step and look forward to provide the City of Toronto with proven 40-foot buses, tailored to their needs."
According to the company, TTC selected the Nova Bus due to its long history of reliability and a stainless steel structure.
The new vehicles will include a specially designed driver's barrier, which would feature heavy duty design made from sturdy steel and includes an upper glazing section made of tempered glass.
Image: 55 Nova LFS buses will be delivered to the Toronto Transit Commission in 2015. Photo : Courtesy of AB VOLVO.
Source:
http://automobiledistribution.automotive-business-review.com/news/nova-bus-bags-326m-vehicle-supply-contract-from-toronto-transit-commission-130614-4292888