Authorized by SAIC and Shanxi province people's government, China Advertising Association and Shanxi Industrial and commercial bureau together with Xi'an people's government organized this big events on October 26th 2015.

From 23th-26th October, The EFFIE award, Chinese advertising Great Wall award, and China element international creative awards are promulgated during this grand gathering. Totally more than 50 thousand people from home and aboard advertising industrial attended this activity. This pageant is the second time that hold in Xi'an after 10 years history of China International Advertising Festival.
The scene of the 22th China International Advertising Festival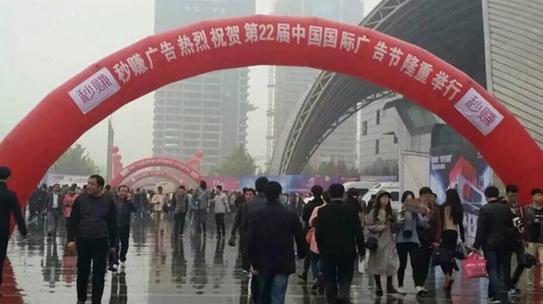 On the topic of "Silk Road" and "Neologism", and with the development of advertising industrial, LED Display becomes the new favorite in advertising market, Shenzhen Chip Optech Co. Ltd., the leader of HD LED Displays, is the exclusive supplier who offer 2 LED Displays, HD P3 and P4 for Indoor.

Approaching inside of the BBS, the P3 Indoor led screen leap to audience's eyes, with size of 50sqm, the over stable image quality of the screen are attractive all the advertisers and medias attention.
Photo shows the P3 screen that light up in China International advertising Festival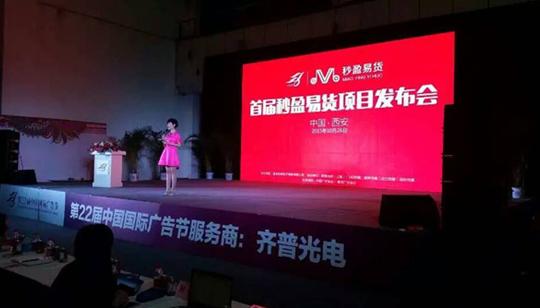 The P4 Indoor LED Display was installed in the banquet hall, total size 70sqm, with the advanced technology, all visitors are amazed by the exquisite image quality and fluent display effect, it's full of applause!
Photo for the P4 screen that light up in China International advertising Festival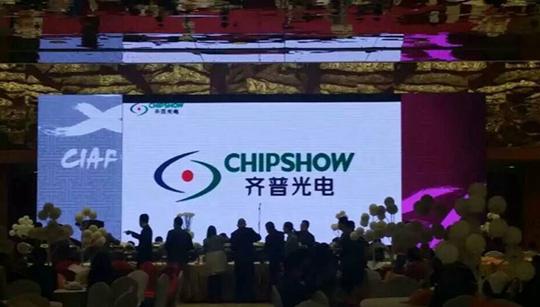 The organizer are very satisfied with the quality of LED Display from Shenzhen Chip Optech Co., Ltd., and indicate the strong future long term cooperation with Chipshow. Chipshow had been presented in the Advertising Festival starting from the 21th Festival that hold in Guiyang, and appointed to the partner of strategic cooperation.

Shenzhen Chip Optech Co. Ltd. was founded in 2000, with 200 million annual sales volume and go public in the new three board, Chipshow is the leader of HD LED Display. The products sold to more than 130 countries, they're especially specialized in the Indoor and Outdoor LED Displays for Advertising and Rental, and won very good reputation from our customers. In the future development, Chipshow will join hands with Advertising partners to create the new chapter of Chinese advertising industrial.
Source:
www.made-in-China.com