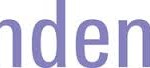 With nine moths still to go before the doors open, the planning work for Tendence 2015 (29 August to 1 September) is in full swing.
Leading brands and key players of the consumer-goods sector have signed up to present their multifarious product ranges for autumn and Christmas and to offer an initial preview of the 2016 spring and summer season.
"For the living and giving sectors, Tendence is the most important national and European launching pad for consumer goods in the second half of the year. Although it is only three months since the last Tendence, sixty percent of exhibitors have already registered to take part again next year. This underscores the relevance and necessity of the fair for the sector, and the national and European retail trade", says Nicolette Naumann, Vice President Tendence. "A large proportion of both international and national exhibitors only find the trade visitors they are looking for at Tendence in August."
Registrations for the Interiors & Decoration segment in Halls 8.0 and 9.0 include suppliers of high-quality home and decorative accessories, home concepts and home textiles, such as daff, David Fussenegger Textil, Fink, IHR Ideal Home Range GmbH, Kaheku Schnes Wohnen, pad home, Rice A/S, Wohnmanufactur Grünberger and Zoeppritz. Among the representatives of the seasonal-decoration product group in 2015 will be DPI, H. Andreas and Hakbijl B.V. At Loft, the design segment in Hall 11.0, the companies taking part include leading names such as Koziol, Philippi, Raumgestalt and Sompex. In the Giving section, Tendence 2015 will spotlight for the first time the booming market segment for luggage and travel accessories with a special area in Hall 9.2, 'Traveller's Point'. From classic suitcases, via trendy valises, to beauty cases, the new area supplements the Personal Accessories product segment.
At Gifts Unlimited in Halls 9.1 and 9.2, exhibitors such as Boltze, Gilde Handwerk, Hoff Interieur and Paper + Design will be showing classic and modern gift ideas and stationery. Top Team Collection and Accentra Kosmetik Accessoires have already signed up as suppliers of personal accessories in Hall 9. Genuine, costume and design jewellery will be presented, inter alia, by Heide Heinzendorff Design and A. Ruppenthal at Carat in Hall 9.3. Buyers will find original and unusual gift articles at Young & Trendy in Hall 11.1 offered by exhibitors such as Bastei Lübbe / Rder, Donkey Products and Gift Company.
The extensive complementary programme of events at Tendence is also taking shape. For the retail trade, it is an unrivalled source of inspiration not only for assortment compilation but also for window dressing and product displays. As at past events, Karin Wahl will offer professional tips for window and in-shop presentations at her 'Window-dressing live' workshops. To discover new companies and labels, it is well worth visiting the two promotional events for newcomers to the market, 'Talents' and 'Next'. Tendence 2015 will also be an important platform for contemporary arts and crafts thanks, in particular, to the renowned 'Form' design exhibition and the presentation of the Hessian State Award for German Arts & Crafts. Genuine value added for jewellery buyers is offered by the Carat on Stage lecture area where top speakers will discuss subjects of topical relevance to the retail trade such as jewellery trends, sales talks and new production methods in the jewellery industry.
Ecostyle and Webchance Academy will be held concurrently with Tendence. As the trade fair for certified sustainable consumer goods, Ecostyle from 29 August to 1 September 2015 is the ideal venue for ordering high-grade, environmentally-friendly products that combine design, functionality and ecological aspects.
The Webchance Academy lecture forum on 29 and 30 August 2015 will focus on successful internet advertising and sales. But that's not all: for the first time, the Eat & Lifestyle consumer event will also be held concurrently with Tendence. Consumers and trade visitors are invited to discover the latest dining and lifestyle products, as well as current trends from the eating, drinking, cooking, hospitality, furnishing and decoration segments, in Hall 4.1 from 28 to 30 August 2015.
Source:
http://www.furniture-magazine.com/news/article/57223/