German automotive giant BMW Group has launched initiatives to reposition its premium compact class Mini by pursuing strategies that involve focusing on five models and built-in car-sharing provision.
Attending the launch of new Mini Clubman in Berlin, BMW board of management member Peter Schwarzenbauer said: "Since its creation in 1959, the Mini brand has always stood for ideas, inspiration and passion. That will not change."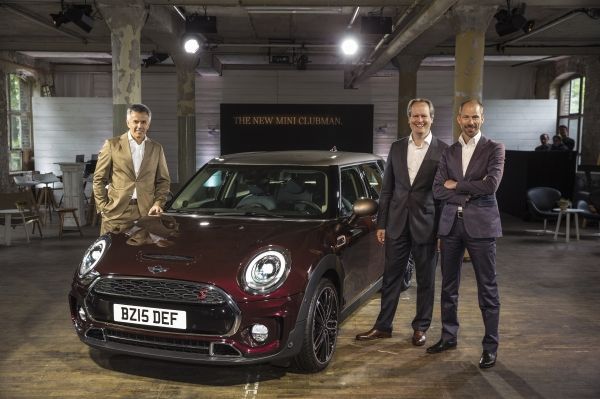 "The new Mini Clubman is the symbol of our refined brand philosophy: We will concentrate in future on five core models with strong characters. We will open ourselves up to new ideas and new business areas. We will develop the brand's visual identity. We are expanding our offering into the premium compact class, which will attract new customers and avid Mini fans. I firmly believe that this comprehensive realignment will enable us to continue the Mini brand's unique success story."
In all, 163,000 Mini vehicles were produced during the first half of this year.
"We are heading for the best June in Mini history, meaning our sales will be up more than 20%... We will carry this momentum forward into the second half of the year and I am optimistic that Mini will achieve a new sales high in 2015," Schwarzenbauer added.
Offering a car-sharing solution for private cars, the company also plans to ride high on the "sharing economy" by the society which has culminated into a car-sharing concept called DriveNow, set to be introduced next year by the company.
With this, owners of Mini would be able to make their vehicle available with DriveNow when not in use.
The company also plans to introduce vehicle lending called 'peer-to-peer car sharing' for a given circle of acquaintances.
Image: The launch of new Mini Clubman by BMW in Berlin. Photo: courtesy of BMW Group.
Source:
http://greenvehicles.automotive-business-review.com/news/bmw-attempts-to-realign-mini-brand-with-new-strategies-250615-4609356