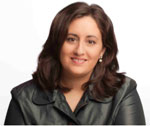 As the LED lighting market continues to flourish, Verbatim is rapidly introducing new high performance products to take advantage of this anticipated growth. Verbatim's expansion into the LED sector represents the future for the business.
Sales revenue from LED products is expected to become the single most important product category in Verbatim's brand portfolio by 2015.
Probably best known as a pioneer of data storage technology which it has been involved in since 1969, Verbatim is now successfully shaping the future of LED lamps based on core technologies from Mitsubishi Chemical Corporation (MCC).
From its experience in data storage, Verbatim has demonstrated its expertise in managing the fast pace of new product development and is keen to highlight the progress it has already made in the lighting segment. Having introduced its first range of LED retrofit lamps in September 2010, the company has subsequently enlarged its LED product portfolio. Today, Verbatim's professional range comprises of over 50 products targeting lighting design specialists, architects and facility managers. A further 25 products, designed for household use, are aimed at general consumers available through electrical, home improvement and online stores.
Verbatim is a subsidiary of Mitsubishi Chemicals, Japan's largest chemical company and one of the world's leading manufacturers in raw materials for LEDs. Verbatim has already benefited from pre-established distribution channels being developed in B2B and B2C markets as a result of existing products the company sells.
"Verbatim is known as a brand which makes high quality storage solutions. The company is the world number one brand for optical media with DVDs and CDs for 10 subsequent years. With our slogan, 'Technology you can trust', we guarantee our products are high quality, robust and reliable. This is a promise to our customers we have successfully kept during the past 40 years," explains Dick Hoogerdijk, General Manager LED EUMEA and member of the board of directors of MKM, part of Mitsubishi Chemicals.
Verbatim expects that 2013 will shine very brightly for the LED lamp bringing the company many opportunities for growth. Due to a massive number of installed incandescent bulbs and the EU ban on their manufacture and import, Verbatim expects demand for LED lamps to dramatically increase this year. The LED penetration in the European lighting market in 2012 was 15%, which equates to €2.3 Billion. New McKinsey research predicts by 2020, 60% of all lamps and 62% of all fixtures in private households will be based on LED technology, a market worth €8.4 billion. The total LED market in Europe is expected to grow to €17 billion by 2020.
Product innovations and launches
Courtesy of unique phosphor and LED technology developed by MCC, Verbatim will soon showcase a major advance in LED lighting. Based on VxRGB technology to be demonstrated at Euroluce (Milan, 9-14 April 2013), Verbatim plans to unveil a new series of MR16 lamps with unrivalled colour accuracy. These will be available to buy from retailers and online stores from April onwards.
Other groundbreaking new products are in the pipeline. Verbatim recently revealed that Mitsubishi Chemicals has partnered with Seoul Semiconductor to use its proprietary non-polar gallium nitride (GaN) LED technology which can deliver at least five times higher brightness than conventional LEDs. This pioneering manufacturing breakthrough results in increased LED efficiency, allowing lighting fixtures to become significantly smaller and giving lighting specialists greater design freedom.
"We are very excited about adopting gallium nitride on gallium nitride LED chips instead of sapphire or silicon carbide. The move will not only boost the light output of our lamps but will deliver longer term cost savings," adds Dick Hoogerdijk.
Originally launched at Euroluce in 2011, Mitsubishi's VELVE technology, provided lighting designers with the world's first and largest commercially available, colour tunable and dimmable OLED lighting solution. This pioneering concept has allowed MCC to produce lighting modules that deliver glare-free brightness without producing flickering or excessive heat. Many rival OLED modules are limited because they only produce white light illumination while VELVE offers lighting designers more creative possibilities. The latest series of VELVE being showcased at Euroluce 2013 achieves a high luminous efficacy of 51.6 lm/W and brightness of 2,000 cd/m2, a doubling in performance in just two years.
"Verbatim's VELVE modules are used to create ambient and atmospheric lighting in everyday architectural applications for either decorative or functional use. Users benefit from harmonious soft-light output, integrated calibration and an even distribution of light from panel-to-panel without hot spots, glare or uncomfortable intensity," notes Jeanine Chrobak-Kando, EUMEA Business Development Manager at Verbatim.
Earlier this year, Verbatim began rolling out its range of stylish LED downlighting fixtures to complement the high-quality and reliable LED lamps it already supplies through B2B and trade channels across Europe.
"Verbatim's expansion into the LED sector represents the future for our overall product portfolio and business," concludes Rüdiger Theobald, EUMEA Marketing Director at Verbatim. "2013 will be a year with plenty of opportunities for growth. Verbatim will rise to the challenge and introduce many new innovative lighting products to increase its market position in Europe decisively."
Source:
http://www.lightingdigest.co.uk/latest-news/4248-verbatim-plans-massive-growth-in-professional-and-consumer-lighting-with-new-products