Suzuki Motor has teased two concept cars dubbed iK-2 and iM-4 to be premiered at the 2015 Geneva Motor Show in March.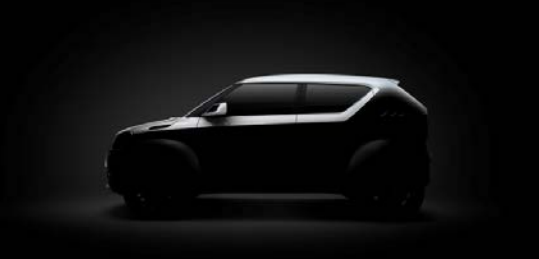 According to Suzuki, iK-2 will be a compact sized car with 'Harmonised Force' theme.
According to reports, the iK-2 is likely to replace Swift in the next few years, which dismisses the speculations about the new concept cars being the base of Swift supermini and Jimny mini-4X4.
The teased image of the iK-2 shows a curvy design which looks larger than the normal Fiesta-sized models.
Auto Express reported Suzuki marketing head Dale Wyatt as saying that the new cars will be "very comfortable, raised up a bit and not as dynamically wired as the Swift."
Based on 'Shape the Inspiration' concept theme, the iM-4 is a mini 4x4 which is packed with new technologies and a distinctive styling, the company claimed.
The teased image looks like a tall and upright form of the company's flagship Jimny, but the teased image shows a sporty looking vehicle with sloping rear window and slats in the C-pillar.
Image: Suzuki iM-4. Photo courtesy of Suzuki Motor.
Source:
http://design.automotive-business-review.com/news/suzuki-motor-teases-ik-2-and-im-4-concept-cars-ahead-of-geneva-show-090215-4506737