US-based Huisken Meat Company has issued a voluntary recall of around 89,568 pounds of beef products over suspected contamination with extraneous wood materials.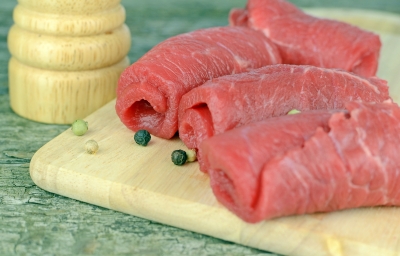 The Sam's Choice Black Angus Vidalia Onion products were manufactured between dates of 19 November 2015 and 9 December 2015.
The recalled products bear the establishment number "EST. 394A", which is present inside the USDA inspection mark.
These items were shipped to retailers across the nation.
The product comes in a 2lb box with six pieces of "Sam's Choice Black Angus Beef Patties with 19% Vidalia Onion" with 'Use By' dates of05/17/2016, 05/29/2016, and 06/06/2016.
The discovery of the contamination was made during the production when the foreign material originated with an incoming ingredient.
Until now, there have been no reports of illnesses or adverse effects connected with the recalled products.
The company has urged consumers who have purchased the recalled products not to consume them and to either discard them or return them to the store of purchase.
The company and the US Department of Agriculture's Food Safety and Inspection Service (FSIS) are working to ensure that the product is taken off the market.
Image: Large amounts of beef recalled over foreign material contamination. Photo: Courtesy of Mister GC.
Source:
http://meatandseafood.food-business-review.com/news/huisken-meat-company-recalls-89568-pounds-of-beef-050116-4767405