Datsun has unveiled a concept car, GO-Cross at Delhi Auto Expo 2016 being held at New Delhi, India.
With this crossover, Datsun aims a higher potential for GO/GO+ family expansion into high-growth markets by adding a sense of style, adventure and fun to the lineup.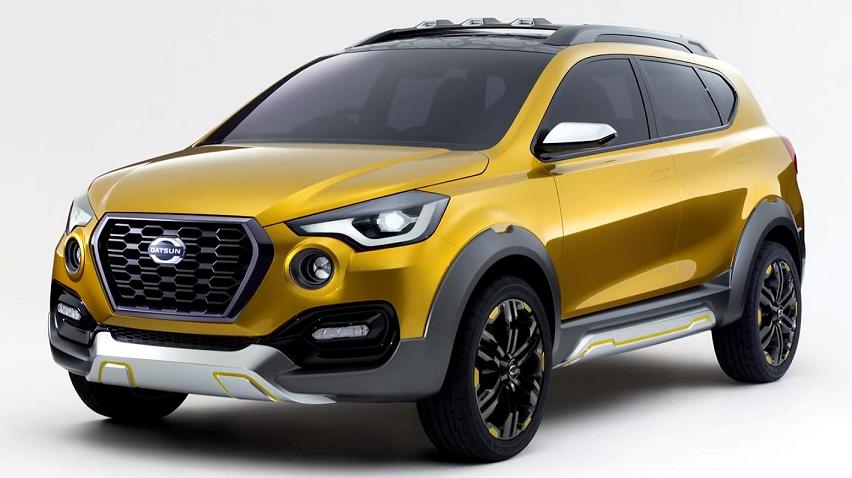 Datsun executive design director, Koji Nagano said: "Although it is a pure show car at the moment, the Datsun GO-cross Concept is designed to meet the needs and preferences of a new generation of drivers.
"They are young, ambitious, fun-loving people ready to take the next stop in their lives."
This concept car is also being showcased with number of enhanced features and is equipped with accessories to meet the demands of customers who want a personalized ride.
GO-Cross will be available with petrol and diesel engine options. The petrol engine is a 1.2 liter engine and diesel engine is a 1.5 liter dCi (diesel common rail injection).
Alongside GO-Cross, Datsun also showcased GO+ Smart. The car is equipped with two gaming consoles in the rear to provide entertainment and added fun for the family users.
It is expected that GO-Cross will be released in the latter half of 2017 and could be priced higher than GO+MPV.
Image: Datsun GO-Cross concept car. Photo: Courtesy of Nissan
Source:
http://design.automotive-business-review.com/news/datsun-showcases-go-cross-concept-car-in-india-08022016-4804027