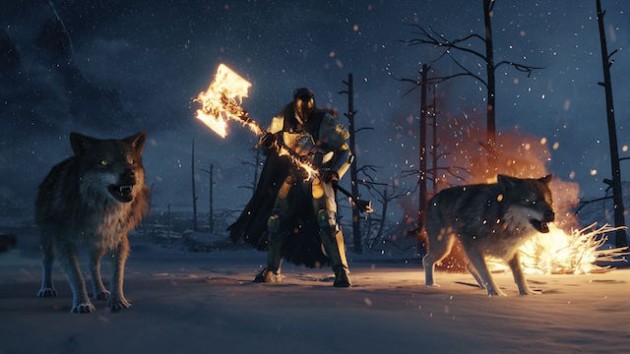 Scheduled to launch in just over a week's time, Rise of Iron is the next big expansion heading to Destiny, and we've rounded up everything you need to know.
The Taken King expansion that released back in 2015 managed to prove to newcomers and veterans alike that Bungie is capable of creating an ambitious, unique and genuinely exciting sci-fi universe, one that Destiny has strived for since launching over two years ago.
Rise of Iron hopes to continue this streak of brilliance, introducing new solo, multiplayer and endgame options to passionate players and eager newcomers. Bungie has been dripfeeding us a string of details for a while now, and we've got only a week until the long-awaited expansion drops into our laps.
Newcomers to the franchise will have the option of picking up Destiny: The Collection, a bundle that includes the base game and all previous expansions, including Rise of Iron for just £50.
We've compiled everything you need to know about Rise of Iron, detailing all the new content, equipment and surprises coming your way on September 20.
What is Destiny: Rise of Iron?
Rise of Iron is the fourth major expansion for Bungie's popular sci-fi shooter, and it may just be the biggest, too. Bungie has plans to add a new campaign, missions, maps and gear for existing players, alongside a brand-new social space for parties to meet up and plan their next excursion.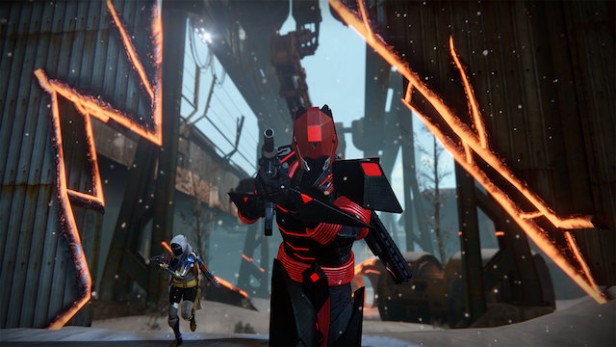 Destiny: Rise of Iron release date – When is it coming out?
Rise of Iron is set to launch on 20 September, 2016 for PS4 and Xbox One.
Unfortunately, the new expansion won't be coming to PS3 and Xbox 360, which are now defined as "legacy platforms" over at Bungie. Luckily, you'll have the option to carry over your progress if you choose to pick up the game on a current-generation console.
If you've yet to jump on Bungie's latest shooter, you'll have the chance to catch up with Destiny - The Collection on September 20. This newly announced bundle contains the base version of Destiny and all available expansions for £50/$59.99.
Those who pre-order the collection digitally will gain access to all currently released content prior to the release of Rise of Iron.
Destiny: Rise of Iron story – What's it about?
The Fallen, one of the five enemy races in Destiny, have breached the inner walls of the last safe haven on Earth, and you have to stop them. This predicament draws out Lord Saladin, the last remaining Iron Lord, who will lead players as they become the next generation of a prestigious line of legendary heroes.
Your enemies have acquired an SNA Virus, a breakthrough in nanotechnology that provides with them with deadly new weapons and abilities that you've never seen before. In other words, you're in for a challenging treat.
Rise of Iron will see you travel to a range of new and familiar locations as you seek to discover the mythology of the Iron Lords. Some of the new locales include The Plaguelands, an all-new zone located on Earth, beyond The Cosmodrome.
Destiny: Rise of Iron Gameplay – How does it play?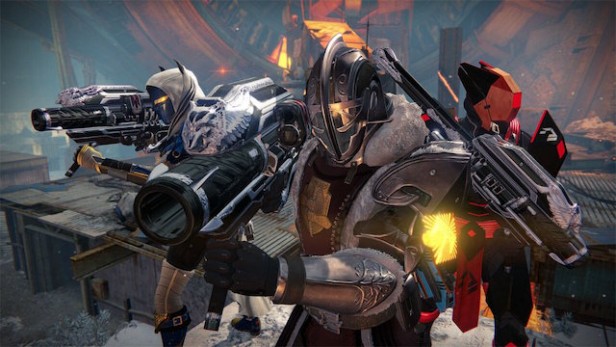 Hardcore Destiny players will be pleased to find out that Rise of Iron isn't going to stray too far from the established formula. The basic practice of shooting, looting and exploration will take up most of your time, along with multiplayer skirmishes and the new campaign.
The most important addition is likely to be that of new equipment and weapons that will impact your character build and your general approach to gameplay. Rise of Iron is set to add a slew of cool new gear to the base game that'll enhance your theoretical and existing characters.
Bungie recently rolled out a new update for Destiny, preparing players for the release of Rise of Iron. This new update buffs a range of weapons and alters how often certain things will drop from enemies. Bungie has said this will accomodate the "weapon ecosystem" to come in Rise of Iron. The patch also added new exotic weapons, ghost fragments and icons on the galaxy map, teasing players with the new lands they can soon explore.
Rise of Iron's new explorable zone is known as The Plaguelands, located on Earth alongside The Cosmodrome. This will mark the first time two zones can be found on the same planet. Cosmodrome will also receive some visual and mechanical enhancements that reflect the new expansion, hopefully giving you a reason to retrace your steps in search of new enemies and loot.
Players will have access to Felwinter's Peak, a new social space where you can plan missions, meet up with friends and modify equipment. A limited-use flame axe will be available in certain missions, capable of inflicting massive damage against hordes of enemies.
The most recent issue of Game Informer unveiled a number of new details on Rise of Iron, including the all new raid and light level cap.
Rise of Iron's primary new raid will be called "Wrath of the Machine," which is poised to be a brutal challenge for veteran guardians. The maximum light level for endgame players is now capped at 385, and will be increased to 400 on the hard versions of raids and strikes.
Players will be able to obtain eight new artefacts throughout their time with Rise of Iron, each of which has its own special ability for use in combat. Bungie has also confirmed that custom matches are finally on the way. You will soon be able to form your own lobbies to invite and battle against friends in exciting new game modes. This feature will be available as a free update for everyone, whether or not you purchased the expansion.
Artefacts are stat specific items that improve your Guardian's maximum capabilities while also increasing your maximum light level. Throughout Rise of Iron, you can obtain artefacts from a new NPC called Tyra Karn, who will also have specific missions that focus on the Iron Lords. In addition, artefacts can be combined with exotic weapons and equipment to create new and exciting build options.
Rise of Iron's new Crucible mode will be known as Supremacy. Sparrow Racing and two old strikes - Devil's Lair and The Summoning Pits - are also being revamped for Rise of Iron. Those looking for some new content will be overjoyed to know that a new strike known as The Wretched Eye is on the way, which should prove to be a monumental challenge.
The new multiplayer maps - Floating Gardens, Last Exit and Skyline - will be added to the game alongside Supremacy, a new Crucible game mode inspired by Call of Duty's Kill Confirmed. Players can score points by collecting crests dropped by fallen enemies, earning extra score on top of kills.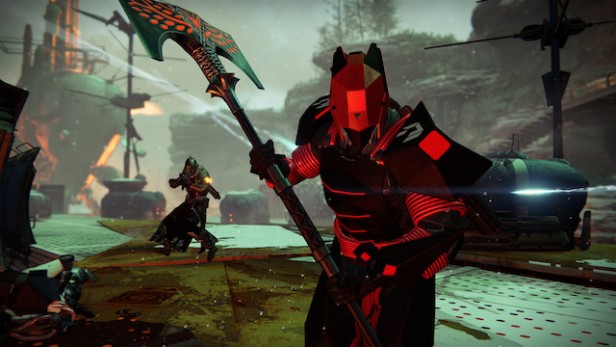 Destiny: Rise of Iron trailers – How does it look?
With just a few days to go until launch, Bungie has released the official launch trailer for Rise of Iron. Mixing together gorgeous CGI with some impressive new gameplay snippets, this is the perfect way to get hyped for the new expansion:
Some of the only footage we've seen of Rise of Iron is from this brief yet exciting reveal trailer shown during E3 2016.
We catch a small glimpse of the narrative setup before being thrust into an exciting montage of the new weapons, enemies and environments that'll greet us next week.
Source:
http://www.trustedreviews.com/news/destiny-rise-of-iron-release-date-trailers-gameplay-pre-order