Audi's car pool service, "Audi shared fleet" has been chosen by German start-up campus "Factory Berlin" to provide fleet service.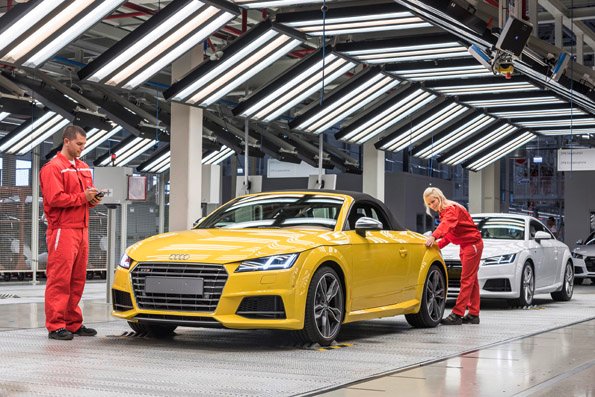 Factory Berlin will be using Audi A1 Sportback, A3 Sportback e tron, Audi A4 Avant and Audi SQ5, however the maintenance, refueling and servicing of the cars will be done by Audi.
Employees will be able to use Audi shared fleet service during their private time at cheap rate and the company will also provide online booking portal to use the service.
Audi said that employees will get a personal membership card which will provide key less access to the car.
Audi mobility head Bettina Bernhardt said: "Audi shared fleet is a mobility service that is individually tailored to the customer.
"With this concept we can offer companies the opportunity to optimize car pool utilization and minimize vehicle downtime."
Image:The Audi A1. Photo:courtesy of Audi AG.
Source:
http://www.automotive-business-review.com/news/factory-berlin-chooses-audi-shared-fleet-031014-4425339