Canada-based food manufacturing company Premium Brands has entered into agreement to acquire Montreal based C&C Packing and affiliate Premium Meat Packers for $146m, in a cash-and-share deal.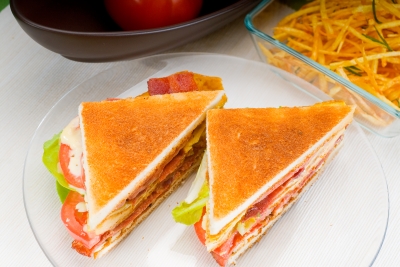 The transaction, which is subject to certain customary adjustments, consists of $102m cash, the issuance of 514,579 Premium Brands common shares and consideration of $20m.
Premium Brands president and CEO George Paleologou said: "C&C perfectly complements our protein distribution and trading initiatives in western Canada and, with its strong and experienced management team and state-of-the-art facilities will enable us to create a unique national platform in another niche market segment.
"This transaction, which will be our third major investment in Quebec, also fits perfectly with the business diversification strategies that form a core part of our business plan and which have enabled us to consistently improve our performance in each of the last ten years despite numerous external challenges.
"C&C will further diversify our customer base, expand our presence in Quebec and the Maritimes, and add to our product portfolio. Furthermore, we expect the transaction to be immediately accretive to our earnings and cash flows."
Premium Brands will fund the acquisition partially through up to $86.25m in gross proceeds, including over-allotments, through the issuance of convertible unsecured subordinated debentures to a syndicate of underwriters led by CIBC Capital Markets and BMO Capital Markets.
The acquisition is expected to close on or around 15 April 2016 and is yet to gain Canadian Competition Act approval as well as satisfy customary commercial closing conditions.
Premium Brands owns a broad range of specialty food manufacturing and differentiated food distribution and wholesale businesses with operations across British Columbia, Alberta, Saskatchewan, Manitoba, Ontario, Quebec, Nevada, Ohio and Washington state.
The company's family of brands and businesses include Grimm's, Harvest, McSweeney's, Bread Garden Go, Hygaard, Hempler's, Isernio's, Quality Fast Foods, Direct Plus,Harlan Fairbanks, Creekside Bakehouse, Stuyver's Bakestudio, Centennial Foodservice, B&C Food Distributors, SJ Fine Foods, Shahir, Wescadia, Duso's, Maximum Seafood, Ocean Miracle Seafood, SK Food Group, OvenPride, Hub City Fisheries, Audrey's, Deli Chef, Piller's and Freybe and Expresco.
Image: Premium Brands to acquire C&C Packing. Photo: Courtesy of KEKO64/FreeDigitalPhotos.net.
Source:
http://savorysnacks.food-business-review.com/news/premium-brands-to-acquire-cc-packing-and-affiliate-premium-meat-packers-for-146m-4846670