Honda commenced the production of 2016 Acura ILX sports sedan at the company's Marysville Auto Plant in Ohio as it celebrated two decades of Acura production in the US.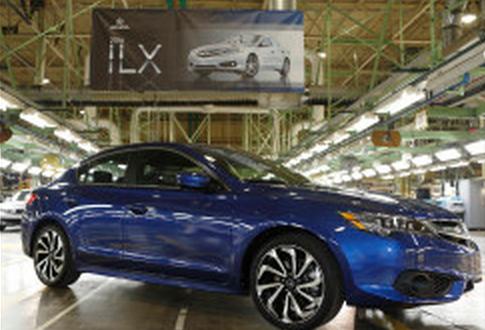 According to Honda, the new Acura is redesigned and reengineered to provide better performance, more advanced technology and more luxury refinement than its predecessors.
The Japanese car maker has made major investment in the Marysville Auto Plant to further advance the quality of Acura.
The 2016 ILX is likely to be powered by 2.4-liter DOHC direct-injected i-VTEC engine with 8-speed dual clutch transmission.
The DOHC direct-injected i-VTEC engine is also used in the company's other flagship TLX sedan, which was also produced at the Marysville Auto Plant.
The Marysville plant has also introduced new equipment and processes like glass installation and rear suspension equipment to support production of the 2016 Acura ILX.
Honda Marysville Auto Plant manager Rob May said: "This year marks the 20th anniversary of the start of Acura production in Ohio, so the introduction of the ILX is another exciting stage in our history with the Acura brand.
"Our associates are applying our tremendous experience in producing high quality Acura products and will leverage the production of TLX and ILX in one plant to meet the high expectations of our Acura customers."
The company announced the production of the Acura NSX supercar this fall, at the Performance Manufacturing Center (PMC), located adjacent to the Marysville Auto Plant.
Image: 2016 Acura ILX sports sedan. Photo: courtesy of American Honda Motor Co.
Source:
http://greenvehicles.automotive-business-review.com/news/production-of-honda-acura-ilx-sports-sedan-begins-in-ohio-280115-4497651