Honda has released the 2015 CR-Z, a hybrid coup with enhanced performance and driving dynamics.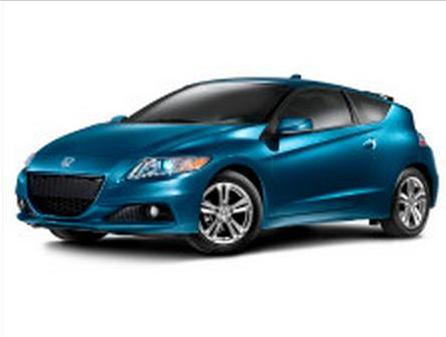 The car features 1.5-liter i-VTEC engine along with Integrated Motor Assist (IMA) electric motor, that provides 6-speed manual transmission or sport-tuned.
The car is capable of producing up to 130 horsepower and 140 lb-ft of torque while running on engine, motor combination.
CR-Z EX trim features rearview camera, automatic climate control, AM/FM/CD/USB audio system, power windows and door locks, Bluetooth HandsFreeLink, Bluetooth Audio and remote entry and cruise control.
For passenger safety, Honda has equipped the car with Anti-Lock Braking System, front 3-point seat belts with automatic tensioning system, multiple-threshold front airbags and side curtain airbags.
The price of the CR-Z starts from $20,145 and goes up to $24,140.
Honda is also offering Honda Performance Development (HPD) for further accessorising the car with sport suspension and exhaust kits, clutch, 18-inch alloy wheels and spoilers, front brake and limited-slip differential.
Image:Honda CR-Z. Photo:courtesy of American Honda Motor Co.
Source:
http://www.automotive-business-review.com/news/honda-releases-2015-cr-z-hybrid-coup-091014-4398766