Prduct Model: Chipshow-AH6
Location: Brunei Asean Summit
Application: Meeting LED Display
Pitch: 6mm
Quantity: 1 Piece
Size: 153.35㎡
Tags: Full Color LED Display | Indoor LED Display | HD LED Display
Introduction:
Chipshow P6 Full Color Indoor LED Display in Brunei Asean Summit, 153.35sq.m.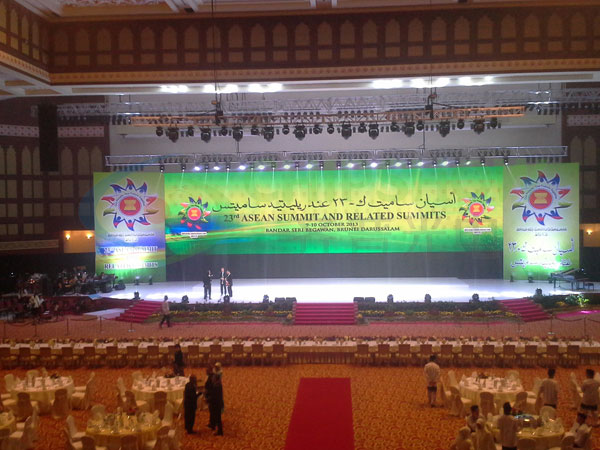 Indoor Extrusion Aluminium , Quick Assemble
Extrusion Aluminium cabinet 640mmx640mm, 0.1mm gapline between 2 cabinets High technology design, high flatness.
Easily Assemblied Broadcasting level
Fast locks design, cabinets can be easily assemblied in 5 seconds.
Dual-maintenance,No need Fan, noiseless, low power comsumption.
Vertical/Horizontal 140, CT/Brightness adjustable, broadcasting level.
Support All Media Format and Easy maintenance
Support all media format , DVI, HDMI, 3G/HD/SD, SDI etc,
HD display intelligent function,detect and display each cabinet working time and temperature.
Easy maintenance, low cost on maintenance, quick assemble, hotplug in power.
Application places
Auditorium, conference room, banquet hall and exhibition presentations, traffic, studio, command and monitor system.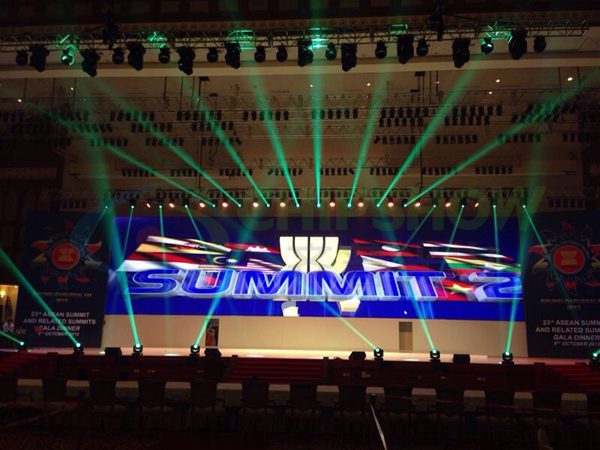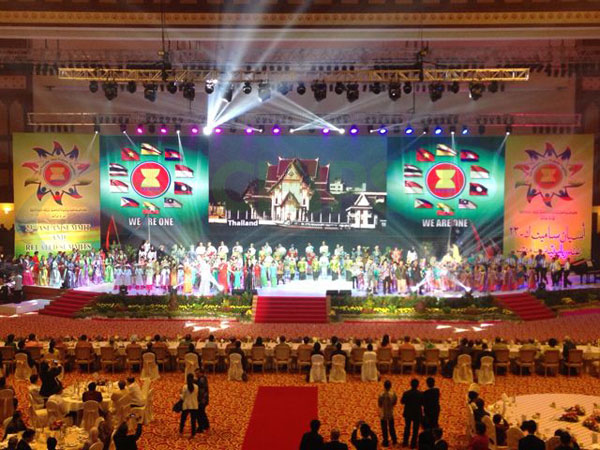 Source:
www.made-in-China.com