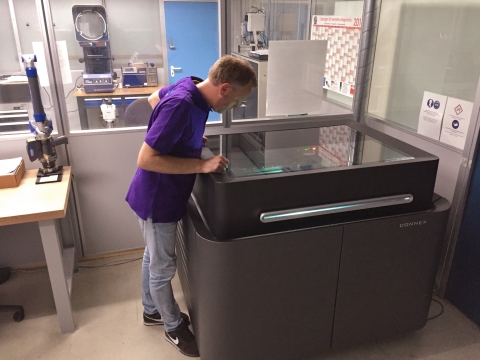 Dutch firm Promolding has launched new 3D printed injection molding division (PRIM), in a bid to provide better services for its customers.
The new division features Stratasys PolyJet 3D printing solutions, which are expected to reduce injection mold lead times by around 93%.
Stratasys' Objet500 Connex color is a multi-material 3D printer that will help Promolding to enhance the injection molding process.
Earlier, the technology was used by the company to solve complex applications within product development.
Recently, Promolding designed a fibre optic sensor house for Fugro, which provides integrated geotechnical, survey, subsea and geoscience services.
The company has used Objet500 Connex 3D Printer to produce a series of complex molds, helping it to meet the deadline.
Promolding, which creates high-tech plastic parts using polymer-based solutions, provides designs and products to different customers such as Heineken and Airbus.
Promolding product development manager Jeroen Gross said: "We became increasingly aware of the need for a 3D printer that would help us optimize our product development process.
"We looked at several different options, but fell in love with Stratasys' Objet Connex 3D Printer and its ability to not only improve our prototyping, but also become a key driver for our PRIM business."
"Traditionally, injection mold development required at least a six-week lead time, but by designing and 3D printing the molds in-house, we can produce molds in just three days. "
Source:
http://machineryandequipment.packaging-business-review.com/news/dutch-firm-promolding-launches-new-3d-printed-injection-molding-division-060916-4996948