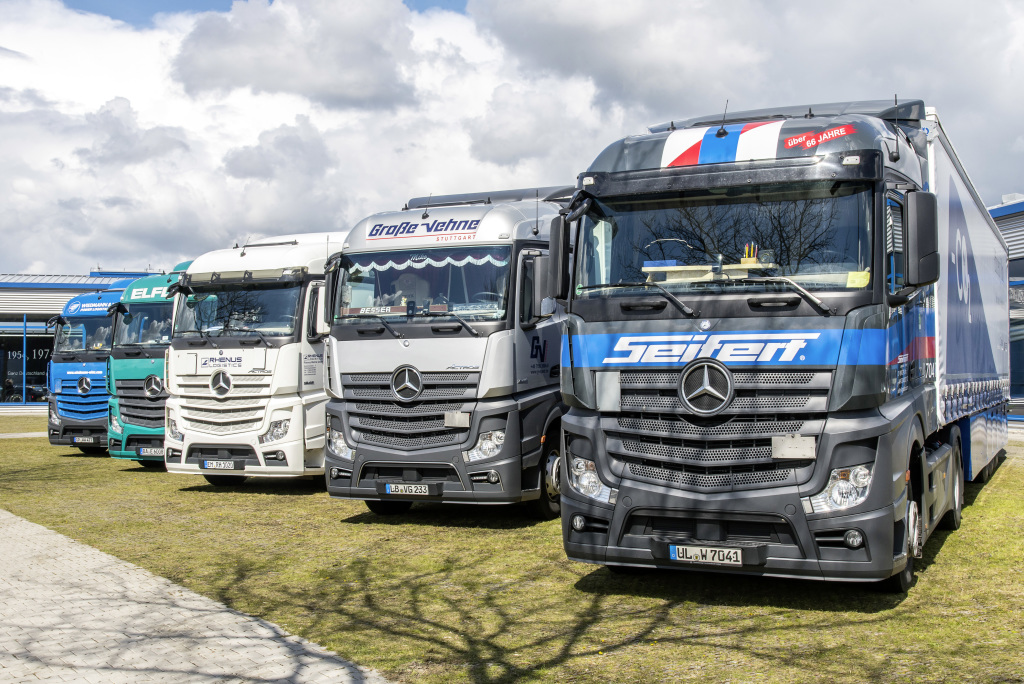 Heavy-duty truck manufacturer Daimler Trucks North America (DTNA) is collaborating with AT&T and Microsoft on new connectivity solutions.
The collaborations intend to deliver further improvements to DTNA's Detroit Connect suite of connected vehicle services.
AT&T will provide cellular service to Daimler Trucks in order to enable for Internet of Things connectivity features.
Microsoft will set up a cloud-based back-office environment services to one of Daimler's brand Freightliner and Detroit Connect system.
The partnerships will enable Daimler's Detroit Connect to provide over-the-air remote updates and powertrain electronic firmware updates.
Microsoft's Azure cloud platform will help in processing large amounts of vehicle performance data in a secured way.
According to Daimler Trucks, the recently demonstrated Frieghtliner, Cascadia will feature AT&T connectivity as well as Microsoft's cloud services.
The new DTNA connectivity platform will be available in the new Freightliner Cascadia from January 2017. The Detroit Connect Analytics will offer users with on-demand, automated fuel-efficiency and safety performance insights.
Daimler Trucks and Buses board member Wolfgang Bernhard said: "With about 400 000 connected vehicles worldwide, Daimler Trucks is by far the industry leader in connectivity.
"Our collaboration with technology leaders such as AT&T and Microsoft further enhance our ability to provide connectivity solutions to our customers in North America."
Daimler Trucks will invest up to €500m to introduce connectivity features in its vehicles and new solutions by 2020 with a goal to boost performance in logistics and to make transportation of goods safer and more environmentally friendly.
The company claims to have set new benchmarks by setting up more than 350 employees to work on customers' solutions for its trucks.
The services provided include Mercedes-Benz Uptime which helps avoid immobility cases and helps in managing repairs and maintenance as well as offering real-time support for repairs by analysing the date generated by the Mercedes-Benz truck.
DTNA president and CEO Martin Daum said: " Daimler Trucks North America is an industry leader in innovative solutions and represents more than 40 percent of the long-haul trucking market in the NAFTA region.
"The Detroit Connect platform is a prime example of how Internet of Things connectivity can help improve efficiency, safety and performance in connected vehicles. Already today, more than 215 000 of our trucks in North America are online. With our new Cascadia this number will increase dramatically."
Source:
http://manufacturing.automotive-business-review.com/news/daimler-partners-with-att-and-microsoft-on-vehicle-connectivity-solutions-051016-5023824