The US Senate has stalled a bill which would have eliminated state by state laws requiring food manufacturers to label products made with genetically modified organisms (GMOs), ahead of Vermont's law coming into effect from July.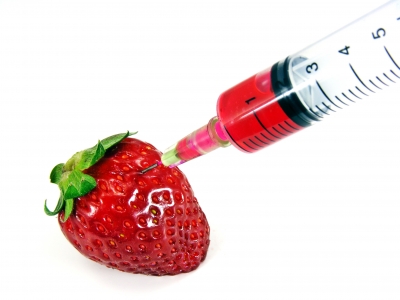 A procedural vote did not garner the required 60 votes for the bill to advance in the Senate. It got 49 yes votes and 48 no votes.
After the US Senate voting anti-GMO food labeling legislation commonly known as the "Denying Americans the Right to Know (DARK) Act" became evident, Oregon Senator Jeff Merkley said: "I stand ready to work with my colleagues to find a path forward that provides a national standard with a consumer-friendly solution.
"Nearly nine in ten Americans support labeling of genetically modified foods. It would be a tragedy to deny Americans their fundamental right to know what is in their food."
Republican Senator Pat Roberts of Kansas had proposed the legislation, which comes amidst growing need for transparency in the US food supply.
Labeling advocates have termed the bill as 'toothless' as it leaves the decision to disclose GMO ingredients to the companies that produce them.
Pat Roberts had urged the Senate to support the legislation to provide a uniform standard for bioengineered products and an incentive to provide more information on genetically engineered products to consumers.
According to Pat Roberts, the Biotechnology Labeling Solutions bill is a compromise legislation to prevent an unfeasible patchwork of state-by-state biotechnology labeling laws. The law was intended to create a national voluntary standard which would become compulsory, only if the marketplace fails to provide consumers with enough information.
This legislation considers marketplace responsible while providing companies with incentives to disclose more information about how food is produced, he says.
Pat Roberts said: "What we're facing today is not a safety or health issue - despite claims by my colleagues on the Senate floor. It is a market issue. This is really a conversation about a few states dictating to every state the way food moves from farmers to consumers in the value chain.
"This patchwork approach of mandates adds costs to national food prices. In fact, requiring changes in the production or labeling of most of the nation's food supply for a single state would impact citizens in each of our home states. A recent study estimates that the cost to consumers could total as much as $82 billion annually -- approximately $1,050 per hardworking, American family.
"This legislation puts forward policies that will help all consumers not only find information, but also demand consistent information from food manufacturers."
The US is considered as the world's largest market for foods made with GMO ingredients. Several processed foods are made using soybeans, corn and other biotech crops whose genetic traits have been altered, most often to make them resistant to insects and pesticides.
Trade groups such as Grocery Manufacturers Association, whose members include PepsiCo and Kellogg, and BIO, which considers Monsanto, Dow AgroSciences, a unit of Dow Chemical, and other companies which sell seeds that produce GMO crops among its members, are opposing GMO labeling.
These groups opine that the labeling would impose restrictions on food sellers, place higher cost burden on consumers, and also create patchwork of state GMO labeling policies which do not have a sound base in health, safety or science.
However, companies such as Whole Foods Market, Chipotle Mexican Grill and Campbell Soup, have already begun either labeling or abandoning GMOs, instead of waiting for government decision.
Food Policy Action co-founder and chef said: "Today's vote marked an important milestone for the more than 90% of Americans who want GMOs to be labeled.
"I am hopeful that the Senate will now work to craft a bipartisan mandatory on-pack GMO labeling bill that doesn't demonize science and gives consumers the information they demand."
Image: Several food, farm and biotech seed companies have spent more than $100m in the US to revolt against labeling issues. Photo: Courtesy of Mister GC/FreeDigitalPhotos.net.
Source:
http://www.food-business-review.com/news/us-senate-stalls-gmo-labeling-bill-4841674