The next generation of the BMW 5 Series Sedan will be the first car to benefit from the company's new 3D data modelling technology.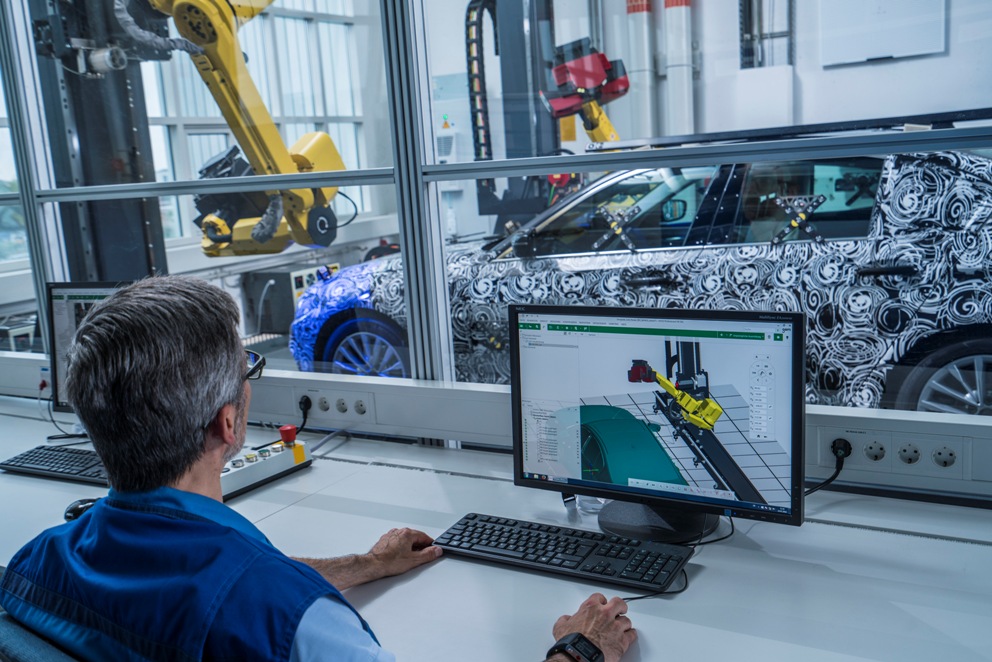 According to the German automaker, a set of freely moving robotic arms with sensors are used for creating a 3-dimensional model of the vehicle.
It claims that the precision is less than 100µm, allowing for barely visible deviations to be detected at an early stage.
BMW says that the new optimal measuring cell is deployed at the interface stage between development and series production.
At present, the company is testing the next generation BMW 5 Series Sedan, which is the first vehicle to be tested with this technology. The next generation BMW 5 Series is expected to be released in the next year.
The testing cell uses two robotic arms mounted each on longitudinal axis for mapping a vehicle. Occupying a relatively small space, the robotic arms capture images in parallel in an optimum working range.
Each of the sensors fitted on the robotic arms can capture about 80 x 80 cm of space each. All the scans are combine to form the final 3D image of the entire vehicle. Data analysis can quickly reveal any deviations and allow the production division to take necessary actions at early stages.
BMW says that the 3D mapping process can also be automated and performed at off-peak hours or at night, so that the measuring cell can be used optimally.
Apart from this, as the test results are quick when compared to manual inspections, update cycles can be reduced significantly and can increase productivity at the plant.
BMW Group geometric analysis, total vehicle measuring technology and cubing head Eduard Obst said: "We are delighted to reach this genuine milestone in preproduction with the optical measuring cell: A single measurement provides us with a 3D data model of the total vehicle.
"Lengthy individual measurements and data collation are no longer needed – saving time and enhancing quality at the start of series production."
Image: BMW introduces 3D mapping to ensure vehicles meet quality. Photo: Courtesy of BMW Group
Source:
http://design.automotive-business-review.com/news/bmw-introduces-3d-mapping-to-enhance-automobile-quality-290716-4964406