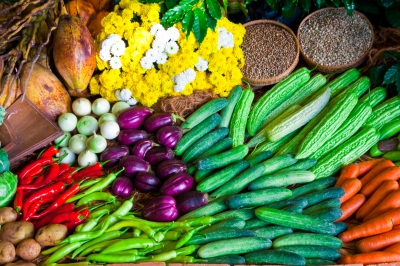 Commodities trading company Glencore has entered into definitive agreement with Canada Pension Plan Investment Board (CPPIB) to sell 40% equity interest of Glencore Agricultural Products for $2.5bn in cash transaction.
Glencore's agri-business includes about 200 storage facilities, 31 processing facilities and 23 ports whcih allows the company to trade grains, oilseeds, rice, sugar and cotton, reported Reuters.
The transaction is subject to customary regulatory approvals and certain closing conditions.
Glencore will use the proceeds from the transaction to reduce its debt.
The deal is expected to be completed during the second half of 2016.
As on 31 December 2015, Glencore had long-term debt of $0.6bn and working capital of $3bn which the company intends to finance with short term debt after the transaction is completed.
After the transaction is completed, Glencore Agri will be governed by its own board of directors.
CPPIB will have authority to appoint two directors to Glecore Agri's board. They will work alongside two Glencore-appointed directors and the CEO Chris Mahoney.
Additionally, Glencore and CPPIB have also agreed to an initial four year lock-up period which is subject to a carve-out for Glencore to sell up to a further 20% stake. Each of Glencore and CPPIB can call for initial public offering (IPO) of Glencore Agri after eight years from the date of completion of the transaction.
Glencore CEO Ivan Glasenberg said: "We are pleased to be partnering with CPPIB as we embark on the next stage of the development of Glencore Agri. Under Glencore's ownership the business has been successfully rebased, particularly following the Viterra acquisition in 2012 and is well-positioned to benefit from long-term global macro and sector trends.
"CPPIB have a proven track record in the sector and share our vision for the future growth of the business through value-creating organic and inorganic growth opportunities for the benefit of all stakeholders. We welcome them aboard and look forward to continuing our good relationship as we work together."
Glencore Agri CEO Chris Mahoney said: "With the investment potential created by this partnership, and given the existing network of high-quality origination, logistics and port assets in key export regions, the business is now well-placed to take advantage of the significant opportunities that are expected to emerge across the sector in the coming years."
CPPIB senior managing director and Global Head of Private Investments Mark Jenkins said: "As an asset class, agriculture is an excellent fit for a long-term investor like CPPIB, and we are excited about the opportunity to acquire a significant stake in Glencore Agri, a leading agricultural business. Glencore Agri complements our existing portfolio of agriculture assets, bringing global exposure, scale and diversification.
"In addition, Glencore Agri's experienced management team has a proven track record of growth, and combined with a successful business model, we see this as a compelling opportunity that aligns with CPPIB's long-term investment horizon."
Image: Glencore sells agribusiness stake to CPPIB. Photo: Courtesy of Sura Nualpradid/FreeDigitalPhotos.net.
Source:
http://www.food-business-review.com/news/glencore-to-sell-40-stake-in-agribusiness-for-25bn-4858873