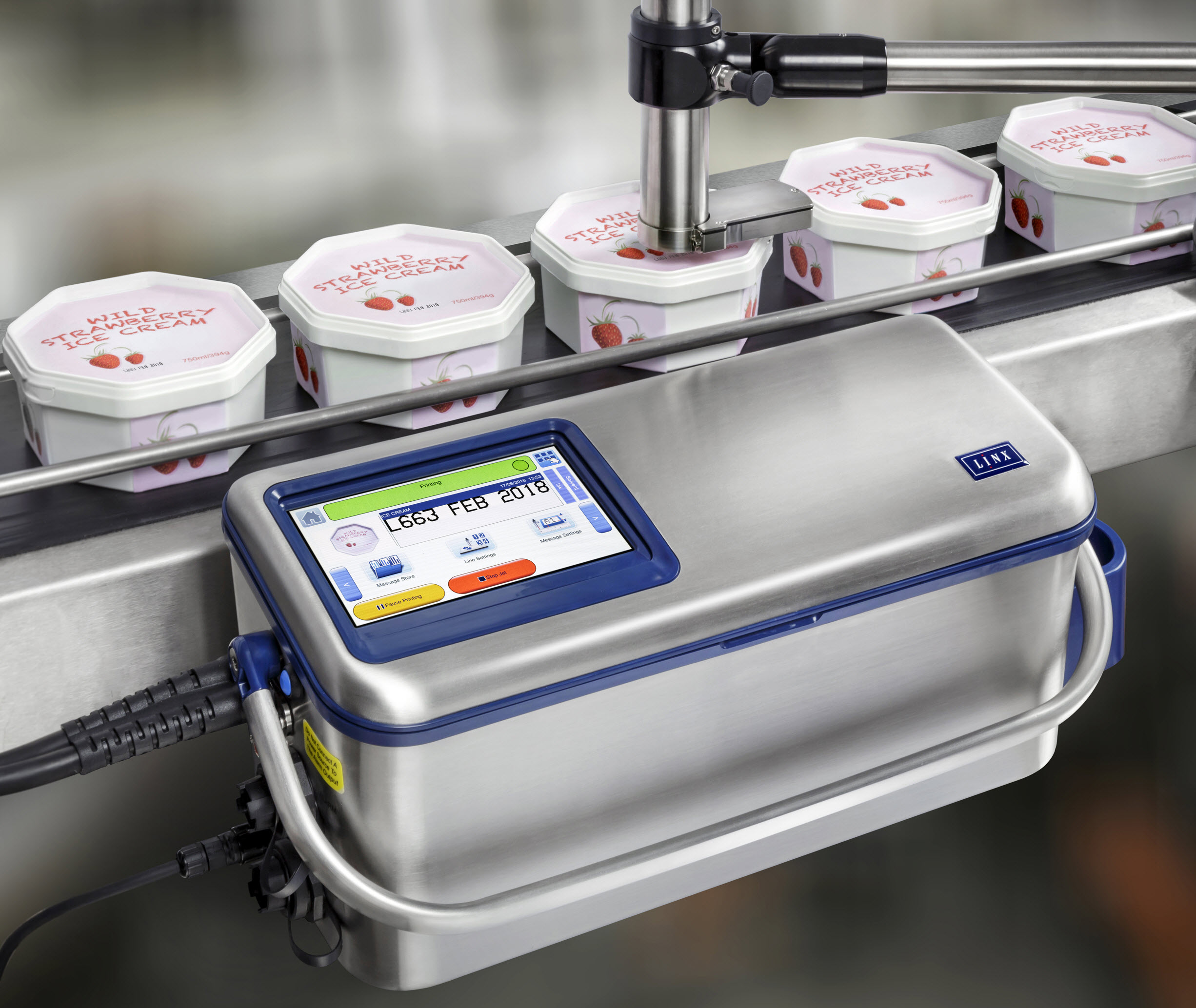 Linx Printing Technologies has introduced new compact Continuous Ink Jet (CIJ) printer, Linx 10, for the coding and marking industry.
Capable of delivering quality two line codes, the Linx 10 coder can be used by specialist and artisan producers in markets including food and drink, toiletries and herbal remedies as well as contract packers.
Linx Printing Technologies marketing director John Tierney said: "We believe the Linx 10 truly offers something new to the market.
"We have incorporated some advanced technology into a very small and light coder that is easy to install, set up, operate and maintain, while delivering a good quality of code."
In addition to being used as back-up machine for experienced CIJ users, the portable entry-level printer features compact dimensions to benefit packing lines with space constraints.
The lightweight Linx 10 also features color touch screen comprising image-based code selection to reduce coding errors and speed up changeovers.
Additional features of the coder include an integrated automatic line speed sensor to eliminate the need for a separate sensor attached to the line, allowing for easier set-up.
The line speed sensor is designed to deliver consistent code quality by assessing the speed of a line or conveyor to ensure that codes are printed at the right time in the right place.
Linx Printing is a supplier of continuous ink jet (CIJ) printers, case coders, laser coders, thermal transfer printers and thermal inkjet printers.
The solutions are used for coding and marking products ranging from bottles, packages and cans of consumer goods to pharmaceutical products, cabling, electrical components and car parts.
Source:
http://machineryandequipment.packaging-business-review.com/news/linx-printing-unveils-new-compact-cij-printer-for-coding-and-marking-industry-280916-5017454