General Motors has announced that the company is testing the 2016 Chevrolet Malibu using data collected by the company since 1972.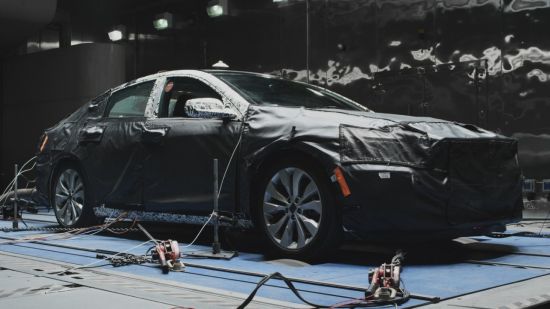 The company engineers analyze the data collected in data collection boxes that were placed in cars used in real-world driving conditions around the world.
Over four decades, the devices have recorded the conditions that the vehicles were put through including bump and shudder inflicted on the car, harshness and frequency of every bounce on roads of Russia, Saudi Arabia, US and other developing markets.
After analyzing the data, the engineers calculate the amount of damage that might have occurred over 150,000 miles, and then replicated the situations at the company's Milford Proving Ground in Michigan to test the next generation Malibu.
The company is testing the car on three road courses each consisting of simulated potholes of increasing severity.
The testing also includes logging more than 1.5 million miles of driving on open roads and in controlled environments.
Apart from putting the car through extreme road conditions, General Motors is also testing the car in extreme weather conditions in areas where temperatures can go up to 140 degrees and lower to 40 degrees below zero.
Malibu validation engineer Dan Devine said: "Although most Malibu owners will never put their car through similar abuse, we test all new vehicles in extreme climates, inclement weather and on punishing road surfaces.
"The 2016 Malibu is definitely up to these challenges."
Image: 2016 Chevrolet Malibu being tested. Photo: Courtesy of General Motors.
Source:
http://www.automotive-business-review.com/news/2016-chevrolet-malibu-tested-in-extreme-conditions-120315-4530143