Daimler is planning to invest €580m in its Mercedes-Benz plant in Kecskemet, Hungary.
The facility, which started operation in 2012, will produce the next generation of compact cars.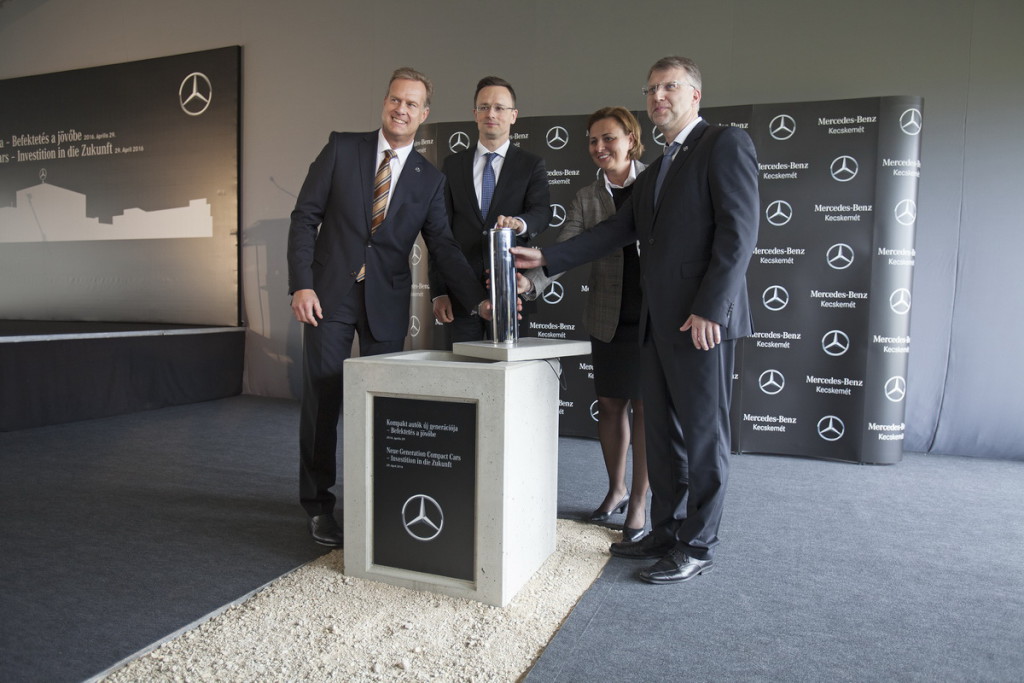 Daimler has so far invested about €1bn in the site. By 2018, Daimler will invest nearly €580m in the technological development and the expansion of the location.
Of the total investment, about €250m will be spent on the new body shop where state-of-the-art technology will be installed.
Other parts of the plant will also be expanded. The production line will also receive several modifications and robots for surface treatment.
At the groundbreaking ceremony of the new body shop Mercedes-Benz Cars compact vehicle production head Michael G?bel said: "Kecskemét is and will remain a cornerstone of the compact vehicle production compound.
"Its expansion for the next generation of compact vehicles will further strengthen this role within the international production compound."
The company intends to use driverless transport vehicles which will bring in materials to the final assembly line in pre-picked baskets of goods from logistics and picking zones.
Mercedes-Benz CEO and Hungary manufacturing site manager Christian Wolff said: "This investment is a clear sign of our commitment to this location, and offers good future prospects for the employees in Kecskemét.
"We will also invest in the improvement of the ergonomic and working conditions, as well as in the qualification of the workforce."
Image: Groundbreaking ceremony at Mercedes-Benz Kecskemét plant. Photo: Courtesy of Daimler.
Source:
http://greenvehicles.automotive-business-review.com/news/daimler-to-invest-eur580m-in-hungarian-mercedes-benz-plant-in-kecskemt-020516-4880076