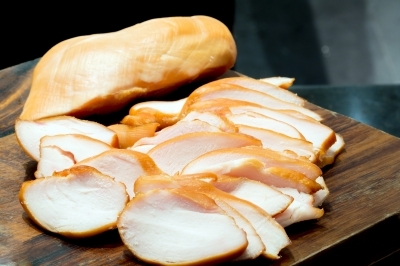 Finnish meat processor Atria has gained access to lucrative Chinese pork market, as the authorities grant license for the company to start exports.
Atria said that it has received official confirmation of the pork export license to China.
Atria said: "Chinese licensing authorities have admitted Atria's production plant in Nurmo Finland a site-specific export license for pork meat to China.
"Export license is a significant driver of development and expansion for Atria's business."
The company is aiming to have a long-term cooperation with Chinese partners.
It has carried out surveys and prepared commercial arrangements to begin pork exports to China.
Atria said that it plans to start export operations as soon as possible.
Atria Group CEO Juha Gröhn said: "Negotiations with Chinese and Finnish licensing authorities were successful. Authorities are convinced of Atria's high quality.
"We now have a unique opportunity to enter the Chinese market and expand our business in a new market area. At this point, we do not yet know the future economic impact. "
In June, Atria said that it was planning to reorganize its pig cutting plant at Nurmo, Finland in a bid to improve its productivity levels.
The company announced to invest €36m in the project, which was expected to generate annual cost savings of some €8m in the plant's operations.
Atria said that the investment in the productivity program will be finished by the end of 2017 and it expects to see savings materializing in early 2018.
Source:
http://meatandseafood.food-business-review.com/news/atria-secures-license-for-pork-exports-to-china-131016-5030158