Japanese luxury car maker Infiniti has unveiled Q60 Concept car ahead of its official debut at the 2015 North American International Auto Show (NAIAS) in Detroit.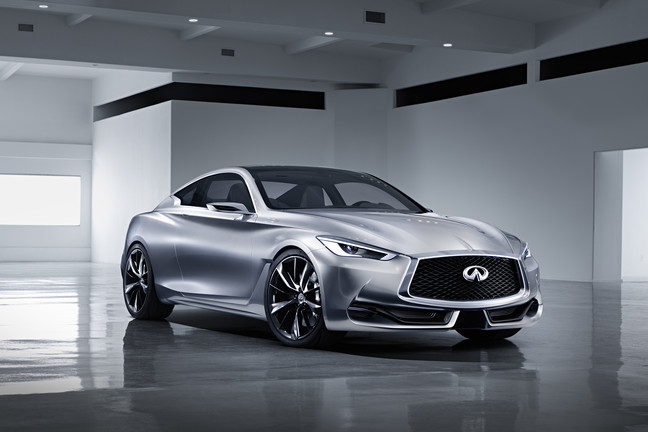 The premium sports coupe concept features low roofline and has hand-crafted interior with quilted hand-stitched leather seats.
The designers of the Q80 inspired car has provided variety of leathers on the seats, and has given "2+2" arrangement for the seats, which will provide more legroom through the use of sport seats.
According to Infiniti, the aerodynamic gills behind the front wheel arches of the Q60 Concept is inspired by Q50 Eau Rouge sports saloon concept.
It features 21-inch wheels, taking up the entire wheel arch, which is inspired by jet turbine blades along with black spokes which emphases how "planted" the coupe is.
Infiniti executive design director Alfonso Albaisa said: "The Q80 Inspiration was an indication of Infiniti's future design language.
"The Q60 Concept is the next step in the journey.
"The sweeping lines of the Q80 Inspiration gave the Q60 Concept its coupe silhouette and looks while the Formula One-inspired touches from the Q50 Eau Rouge endowed the coupe with its sports personality."
Image: Infiniti Q60 Concept car. Photo: courtesy of Infiniti.
Source:
http://www.automotive-business-review.com/news/infiniti-unveils-q60-concept-car-ahead-of-its-official-debut-in-detroit-060115-4481604