A.T.E. Enterprises Private Limited (ATEEPL), a marketer of textile machines has partnered France based Superba S.A.S for marketing their saturated steam continuous heat-setting process of BCF carpet yarn.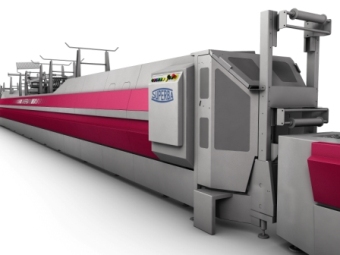 With 35 years of experience in the highly specialised field of high quality tufted or woven carpet, Superba offers advanced and competitive solutions for process of PA6, PA66, PP, PES, PAN or spun and wool blends.
The latest technology innovation includes the VP3, a third generation of heat-setting line, together with the unequalled MF4 freezing machine and the B401 truly automatic winder.
"Superba's range also covers steaming and shrinking lines for PAN HB yarns as well as sophisticated space-dyeing machines," ATEEPL said in a press release.
Superba machines are renowned for high performance and efficiency, environment friendliness and are economical and integrate latest technologies in automation, information treatment and remote access.
Set up in 1939, ATEEPL is ISO 9001:2008 certified and represents over 50 world renowned principals and besides has a pan-India presence, and also a subsidiary at Dhaka in Bangladesh.
It also has a state-of-the-art manufacturing facility to manufacture precision spinning machinery components at Ahmedabad, India, and above all, over 300 professionals committed to total customer satisfaction.
ATEEPL offers technologies in textile engineering, cooling solutions, wastewater solutions, energy efficiency solutions, machine-to-machine solutions, flow technology and print and packaging solutions.
With 35 years of experience in the highly specialised field of high quality tufted or woven carpets, Superba S.A.S provides advanced and competitive solutions with a complete range of machines.
Superba has subsidiaries with sales & technical teams located in USA, Middle-East and China and its products are distributed by agents all over the world.
Source:
http://www.fibre2fashion.com/news/textile-news/newsdetails.aspx?news_id=171655