Jaguar Land Rover (JLR) is reportedly in talks with Ford and BMW to setup a battery plant for future electric vehicles, according to Automotive News.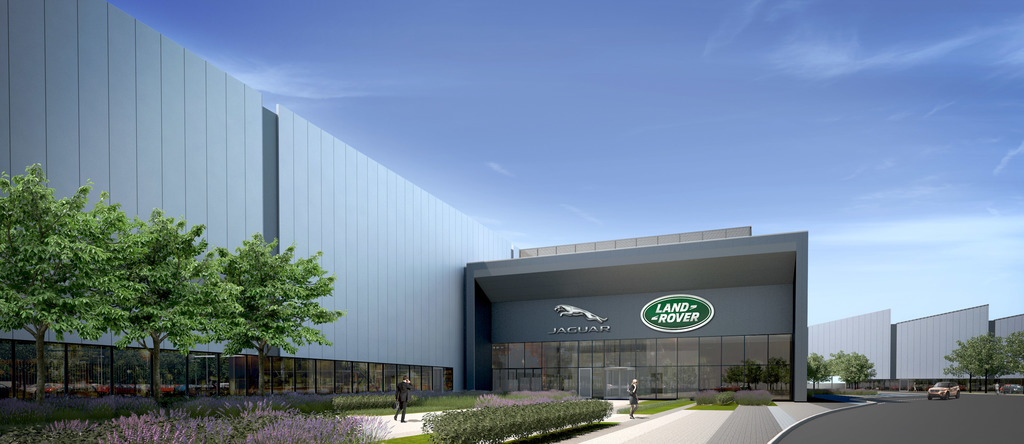 Executives from JLR have met with the US automaker's executives and German automaker's executives for collaborating on building a battery facility which power several hundred thousand electric vehicles.
The report of talks between the officials of the three companies suggests that automakers are keen on bringing out electric vehicles and compete with Tesla Motors.
All the three automakers have their own plans to bring out electric vehicles. While JLR still has plans to bring out its electric vehicles, it does not have a battery facility of its own.
Ford and BMW, on the other hand, have collaborated with LG and Samsung respectively, to produce batteries for their plug-in hybrids. A collaborative battery facility would be beneficial for the three automakers.
At present, JLR is believed to be working on its own electric car. AutoCar suggests that the model will be based on Jaguar's F-Pace and it is highly secretive about it before the actual unveiling.
Ford could also be pursuing an electric vehicle, as it blocked the use of the name Model E by Tesla Motors. Model E suggests the powertrain to be electric.
BMW is also trying to bring out a new version of its electric car i8 and this model will not be released until its imminent mid-life refresh.
Apart from these companies, Mercedes-Benz might debut an electric car at the Paris Auto Show in October, which could have a 310 mile range.
Other German automaker Volkswagen and its subsidiary Audi have also discussed plans about bringing electric vehicles into the market by 2020.
Financial analysts at Evercore said that this move makes sense because of the cost of producing batteries is very high and a collaboration can mean that the cost can be brought down significantly.
There is also a risk factor in this speculative collaboration because China could fill in the gap and produce cheaper batteries for electric vehicles.
Image:Jaguar Land Rover in talks with Ford and BMW order battery facility establishment. Photo: Courtesy of Jaguar Land Rover.
Source:
http://greenpowertrain.automotive-business-review.com/news/jlr-ford-and-bmw-in-talks-to-open-battery-facility-for-electric-vehicles-260716-4959740