The redesigned 2017 Ram Power Wagon has been unveiled at the Chicago Auto Show.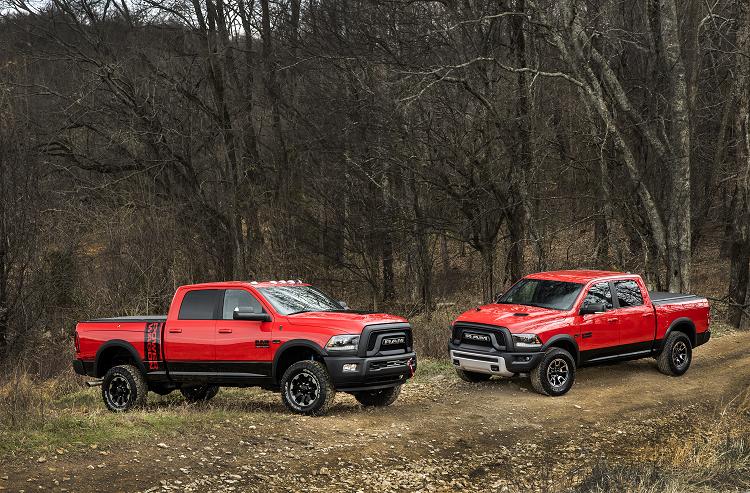 This is a rugged off-road pickup truck from Ram and comes with new exterior and with a range of upgrades.
The 2017 Ram Power Wagon is based on Ram 2500 Heavy Duty 4x4 Crew Cab and it features some off-road specific enhancements which include a unique suspension with more than two inches of lift, locking differentials and a 12,000lb winch.
FCA Jeep Brand and Ram Brand global head Mike Manley said: "The Ram Power Wagon is an off-road, all-access pass, removing the limitations, instilling confidence and allowing owners to reach areas of recreation and lifestyle not attainable with any other pickup."
"The 2017 Ram Power Wagon delivers to those who travel into extreme terrain, while providing the towing and payload capability required in a heavy-duty truck."
The new Ram Power Wagon is powered by a 6.4 liter HEMI (hemispherical) 90-degree V8 engine which produces a maximum poweroutput of 410hp at 5,600rpm and a torque of 582Nm at 4000rpm.
The truck has a maximum towing capacity of 10,030 pounds.
Cooled exhaust-gas recirculation (EGR) offers greater efficiency. This reduces the emissions to an extent. Emissions are further reduced by Variable Valve Timing (VVT).
The engine can shut down 4 cylinders under certain ideal conditions like highway cruising, thereby increasing fuel efficiency.
The company claims that Ram Power Wagon offers 29 miles per gallon.
Ram Power Wagon uses three-link front suspension with Bilstein shocks and spring rates that give the vehicle more than 2-inches of lift.
The pickup truck has a 17-inch wheel base with 33-inch Goodyear Wrangler tires.
Image: 2017 Ram Power Wagon. Photo: Courtesy of Chrysler
Source:
http://design.automotive-business-review.com/news/2017-ram-power-wagon-launched-at-chicago-auto-show-160216-4811798