German automotive company Daimler has launched Mercedes AMG C43 4MATIC Coupe, a new member to its C-Class family.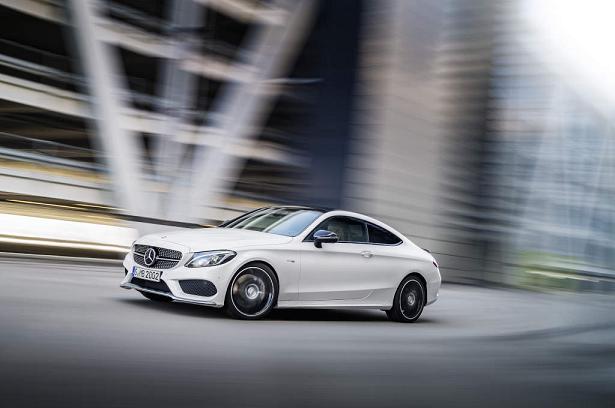 The company says that the C43 4MATIC Coupe offers highly dynamic driving experience.
Mercedes AMG chairman, Tobias Moers said: "The extension of the C-Class family to include the new C 43 4MATIC Coupé is another component in our growth strategy."
"It not only enriches the wide line-up of the C-Class family, but also starts the introduction of a whole series of new '43' models this year.
"The '43' models boast the characteristic AMG genes, which are also included in our GT and '63' vehicles, and thus consistently interpret our brand essence of
'Driving Performance' in their segment."
The Coupe is powered by a 3.0 liter 6 cylinder twin turbo charged engine. It gives an output of 270kW (367hp) between 5500 and 6000rpm.
The maximum torque it produces is 520Nm between 2000 and 4000rpm.
The coupe can accelerate from 0-100km/hr in 4.7 seconds and has a speed limit of 250km/h.
The engine is connected to 9G-TRONIC (9 speed automatic transmission).
The driver can adjust the transmission modes choosing from "Eco", "Comfort", "Sport", "Sport Plus" and "Individual". The driver can also customize the Coupe to individual preferences at the tap of a finger.
C43 4MATIC Coupe comes with a standard-fit AMG RIDE CONTROL sports suspension which offers better driving dynamics and comfort during long journeys.
The driver can select automatic adjustable damping from three suspension modes which include "Comfort", "Sport" and "Sport Plus".
The coupe is fitted with light-alloy wheels, 18-inch for the front and 19-inch for rear.
Image: Mercedes AMG C43 4MATIC Coupe. Photo: Courtesy of Daimler
Source:
http://design.automotive-business-review.com/news/daimler-launches-mercedes-amg-c43-4matic-coupe-250216-4821889