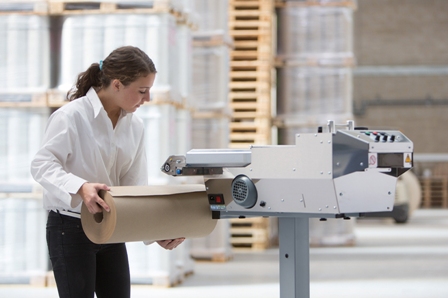 Pregis has introduced Easypack paper-based protective packaging equipment in North America.
The new Easypack equipment uses recycled-content paper to create cushioning and block/brace solutions, which can be used in different applications.
Easypack line features Packmaster that produces two-ply cushioning and Packsolo that creates one-ply material.
The line also includes Packmate, which can produce narrower one or two-ply cushions to accommodate smaller packaging cases.
The machines will carry out the work in different configurations, including standard horizontal or vertical. An alternative custom mounting frame will enable to integrate the system into the current packing operation.
According to Pregis, Easypack produces recyclable and biodegradable paper cushions, which can be molded to the shape of about any product from fragile glassware to heavy industrial products such as automotive parts or plumbing supplies.
Pregis marketing vice president Dache Davidson said: "At Pregis, we pride ourselves in being the 'go-to' company for protective packaging solutions. Our goal is to offer a broad portfolio of multi-material solutions so that packagers can select the option that is best for their product line.
"Pregis' Quantum equipment has been providing paper void-fill solutions for several years. With the addition of the Easypack portfolio, we are now able to offer paper-based cushioning and block/brace to the industry."
Pregis offers protective packaging solutions for different consumer and industrial market segments, including food, beverage, healthcare, medical devices, agricultural, e-commerce, retail, automotive, furniture, electronics, construction and military or aerospace.
Source:
http://machineryandequipment.packaging-business-review.com/news/pregis-introduces-paper-based-protective-packaging-equipment-in-north-america-101016-5028169