General Motors' luxury car division Buick introduced Avenir Sedan concept at the North American International Auto Show.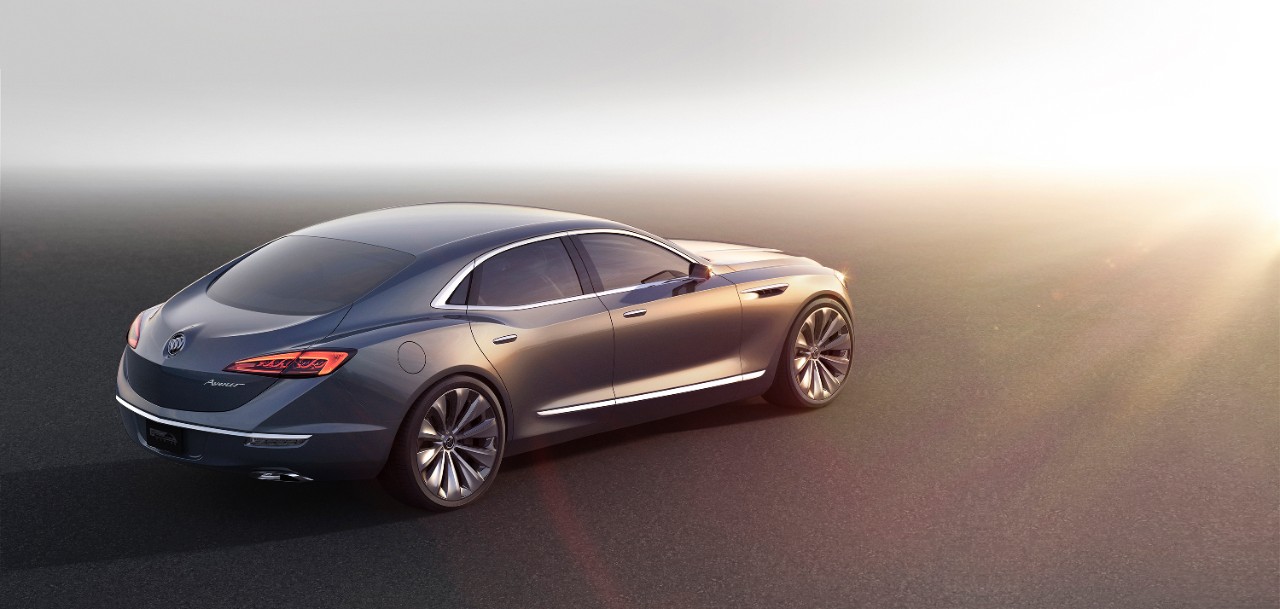 The design of the car is inspired by historic Buick concepts which feature a sloping, rear deck, long hood, and wheels-at-the-corners stance.
The car is powered by Next-generation direct-injected V-6 engine which features fuel-saving Active Fuel Management (cylinder deactivation) and stop/start technology.
Avenir features new grille design which gives the car a different look when compared to other contemporary models. The grille has a large opening accented by Buick tri-shield insignia along with headlamps featuring full LED lighting.
The car has the length of 5,195 mm and it is 1,931 mm wide, and the sweep-spear element of the Avenir complements its long body lines, the company said.
Avenir will be offered in crystalline exterior color with bright work accent along with matching interior.
The infortainment system of the Avenir is designed to start along with the vehicle and it displays user's calendar schedule, music preferences, recently visited locations, and podcasts the user's choice prior to stepping out of the car.
The car maker has also integrated Avenir's technologies for home integration which will allow drivers to perform functions such as opening and closing of garage door, accessing home security cameras, turning on outside lights.
Buick interior design director Liz Wetzel said: "The Avenir's integration features build on the technologies already available or coming soon in smartphones and streamline them in a system that makes accessing and interacting with them easier."
General Motors International operations vice president of design Michael Simcoe added: "The vehicle remains unmistakably Buick with a modern take on the traditional Buick cues such as the sweep spear and boattail.
"The result is a piece of artistry that is precise in its character, beautifully proportioned. It really takes your breath away."
Image: 2015 Buick Avenir Concept. Photo: courtesy of General Motors.
Source:
http://www.automotive-business-review.com/news/buick-introduces-avenir-sedan-concept-featuring-new-design-and-technology-120114-4486275