US-based packaged foods company ConAgra Foods plans to split the company into two independent public companies – with one handling the consumer portfolio of various brands and the other managing its foodservice portfolio of frozen potato products.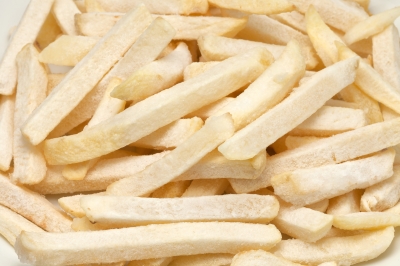 The consumer portfolio business will be renamed as Conagra Brands and the frozen potato unit will be rebranded as Lamb Weston.
The transaction is expected to be completed by fall 2016. Following the completion of the transaction, the shareholders will own shares in both the companies. The separation is structured as a spin-off of the Lamb Weston business. The spin-off is structured to be tax-free to the company and shareholders.
ConAgra Foods president and CEO Sean Connolly said: "The decision to separate into two pure-play companies reflects our ongoing commitment to implementing bold changes in order to deliver sustainable growth and enhanced shareholder value.
"We carefully considered a variety of strategic alternatives, and believe that the separation of our Lamb Weston specialty potato business from our consumer brands business is the best way to drive shareholder value. The separation will enable each company to sharpen its strategic focus and provide flexibility to capitalize on the unique growth opportunities in its respective market.
"Shareholders will gain direct exposure to more focused consumer and commercial foods businesses, each with distinct customer bases and investment profiles. We are confident that this separation will best position each company to compete and win while creating compelling long-term value for shareholders and delivering benefits to employees, customers and other key stakeholders."
The company plans to initiate the separation as it feels that the two businesses operate in distinctive markets and possess unique growth prospects.
Additionally, the company hopes that the split will result in material gains to both the businesses such as greater management focus, enhanced flexibility, resource capitalization, customized capital structures and financial policies and individual valuation of the companies based on their operational and financial characteristics.
Conagra Brands will essentially entail the company's consumer foods segment which generated around $7.2bn in revenues in 2015 fiscal. Brands such as Marie Callender's, Hunt's, RO*TEL, Reddi-wip, Slim Jim, PAM, Chef Boyardee, Orville Redenbacher's, P.F. Chang's and Healthy Choice, will function under this new unit.
Several businesses which are currently functioning under commercial foods segment will also now operate under Conagra Brands. These will include the conventional foodservice businesses Spicetec Flavors & Seasonings and JM Swank, and a few private label operations which were shifted to the commercial foods segment in the first quarter of 2016 fiscal. Conagra Brands will also retain the company's stake in the Ardent Mills JV.
The separated business's strategy will be on fortifying consumer and foodservice portfolios while driving innovation and bettering margins.
On the other hand, Lamb Weston's portfolio will consist of frozen potato, sweet potato, appetizer and other vegetable products, and continue its retail presence through licensed and private brands. Several of the company's joint ventures including Lamb Weston / Meijer in Europe will remain with the business following the separation. The company will focus on expanding its market share on the domestic front and speed up international growth, especially in emerging markets.
The transaction is awaiting final approval from the company's Board of Directors, and other customary approvals. It is also yet to receive tax counsel's advice on the spin-off's tax-free nature to the company and its shareholders.
Recently, the company signed an agreement to sell its private label operations to TreeHouse Foods for $2.7bn in cash, which excludes transaction expenses. The deal entailed that ConAgra Foods would sell majority of its private label businesses, which have been classified as discontinued operations.
Image: Frozen potato portfolio to function under Lamb Weston name. Photo: Courtesy of phasinphoto/FreeDigitalPhotos.net.
Source:
http://www.food-business-review.com/news/conagra-plans-to-split-company-into-two-separate-businesses-for-sustainable-growth-191115-4731574