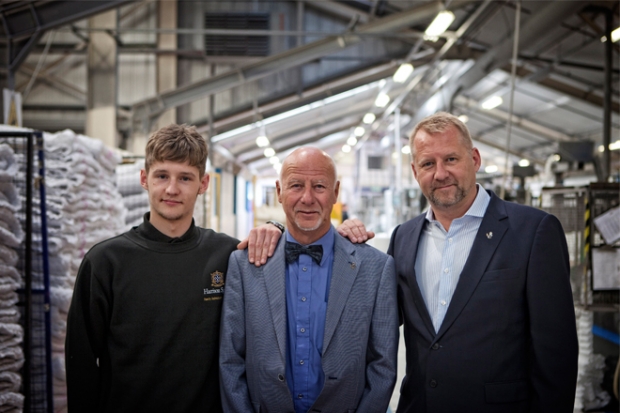 John Lewis delivered gross sales of £2.02b for the HY ended 30th July – up 4.5%, with LFL sales growth of 3.1%, ahead of its more critical sales and profit-driving second half.
Despite growing sales, operating profit fell by 31.2% to £32.4m, with more than half of this decline due to transitioning costs in the retailer's distribution network, reflecting the continued shift to online and a market dynamic of competitive pricing.
The new Magna Park fulfilment centre we will open this month – part of a £150m investment in the retailer's supply chain.
"Across our product areas, we increased gross sales and market share and invested in our in-house design capability to build our unique combination of own-brand collections and the best brands on the high street," reports the retailer.
Home sales were up 3.7%, as John Lewis continues to build towards a £1b own-brand business in the category. Sales were driven by furniture, up 6.8%, with beds up 13.7%. Outdoor living had a record half, up 14%. The roll-out of West Elm continued, and the retail concession is now present in seven stores.
While sales through thirough retail outlets were down 1%, 65.5% of John Lewis' merchandise sales come from branches, and three-quarters of its customers buy in shops. This year, John Lewis will open in two new locations – in Leeds and Chelmsford.
Online sales represented 34.5% of total merchandise sales, up from 30.6% last year.
Overseas, John Lewis continues to roll out its wholesale model, with shop-in-shops in Australia and Ireland opening next year, taking the total international locations to 29.
Source:
http://www.furniturenews.net/news/articles/2016/09/1232803688-furniture-sales-profits-decline-john-lewis