Nestle is preparing ground for the re-launch of its Maggi Noodles with increased spending on television advertisements. Expected to be back on shelves by Diwali, Maggi Noodles is set to make a grand comeback by taking advantage of the festive season in India.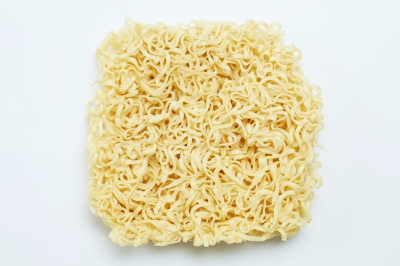 With Maggi having cleared the review tests ordered by the Bombay High Court, Nestle is leaving no stone unturned to advertise the brand aggressively in order to regain its lost glory.
The Swiss food company is all set to launch a new set of TV commercials for Maggi. These commercials are being created by McCann World Group, reported Economic Times.
Since the Maggi controversy began in May, Nestle's advertising volume had been on a downside. The product was embroiled in allegations of containing excess lead and MSG which led the Food Safety and Standards Authority of India (FSSAI) to ban the product in early June.
After the clearance on Maggi, Nestle has begun its re-launch campaign with a print advertisement which said: "Your Maggi is safe, has always been." The advertisement elucidates that over 3,500 samples had been put through rigorous test in India and across the world in places such as the US, Canada, the UK, Australia, Singapore and New Zealand, The Economic Times reported.
Incidentally, in September Nestle launched a corporate campaign to commemorate its 100 years of operation in India, in which it avoided the mention of Maggi while featuring its other brands such as Nescafe and KitKat.
The lab tests, which initially began as a labeling issue, converted into food safety which led to many states from Delhi, Assam, Jammu and Kashmir, Gujarat, Uttarakhand, Maharashtra and Rajasthan, deciding to ban the product, reported NDTV.
After the ban became effective in five states, Nestle took note of the development and pulled out Maggi Noodles from shelves across the country.
Nestle's officials from the quality department visited two Maggi vendors last week to collect samples for testing and asked them to increase manpower, fumigate the plant and ready their facilities in terms of hygiene, reported The Indian Express.
Another source was quoted by the same news daily as saying that the company officials had visited vendor units across five plants.
The company is also re-working on its supply chain and moving fast to get Maggi back into the market, a senior Nestle official was quoted by The Indian Express as saying.
Image: Maggi Noodles to be back in the Indian market. Photo: courtesy of foto76/FreeDigitalPhotos.net.
Source:
http://www.food-business-review.com/news/nestle-prepares-ground-for-maggis-re-launch-in-indian-market-201015-4697991