US-based food company General Mills is planning to expand its cereal manufacturing facility at Albuquerque, New Mexico, for $80m.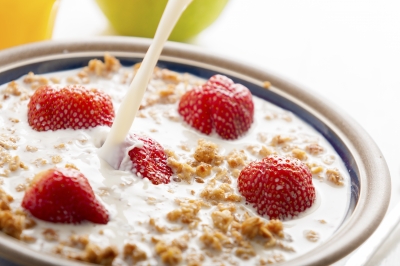 The company has applied for $80m industrial revenue bond (IRB) from Bernalillo County to expand the facility.
Bernalillo County commissioners will vote on the bond application and if it is passed, the county will move ahead with the application and the commission will vote for the final IRB package later on.
The company's application reveals that the investment will be used in facility upgrades and installation of new equipment, which will result in 30 new jobs.
The improvement at the facility will not however lead to additional space enhancement at the plant which is located at Paseo del Norte and Edith NE.
According to company spokesperson Kelsey Roemhildt, the improvements "would bring in new cereal capabilities for products such as Golden Grahams and Cinnamon Toast Crunch."
The industrial revenue bond indicates that the county will own the title to the General Mills property and the company would pay its property taxes and general receipt taxes only when all its bondholders are paid. The financing mechanism also reduces the company's borrowing costs.
Albuquerque plant has already undergone two expansions, which includes a $100m expansion in 2008, according to bizjournals.com.
The move will mark one of the largest industrial revenue bonds the county commission has considered until now. The county has passed its largest IRB in county in October with a $100m bond for CAT dealer Wagner Equipment, which is using the funds to build a new facility in the South Valley.
Recently, the company announced plans to double its organic acreage sourcing for ingredients, as part of its commitment to offer healthier products to customers. Increase in acreage is intended to meet the growing demand for natural and organic foods and it looks to boost sales from organic and natural products.
Image: General Mills to expand cereal production plant. Photo: Courtesy of joephotostudio/FreeDigitalPhotos.net.
Source:
http://bakeryandcereals.food-business-review.com/news/general-mills-plans-80m-expansion-of-cereal-manufacturing-facility-in-albuquerque-new-mexico-4840447