Alvanon, a provider of fit forms said it has been awarded a large order for its AlvaForm technical fit mannequins by LC Waikiki, Turkey's largest independent fashion brand.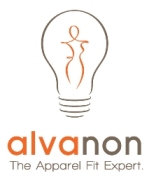 "The latest order for ladies', men's and children's EU series AlvaForms, makes LC Waikiki, Turkey's largest user of the world's leading fit forms," Alvanon said in a press release.
LC Waikiki ordered its first AlvaForm in 2008 and since that time has ordered and installed some 100 women's, men's and children's AlvaForms.
These have been installed across its product development departments at its head office in Istanbul, registered offices in Bangladesh and China, and key garment manufacturing suppliers worldwide.
Simon Fernandes from Alvanon said, "LC Waikiki was one of the first major retail brands in Eurasia to commit to a clearly defined and consistent sizing and fit strategy."
"By using AlvaForms across its product development disciplines, its design and technical professionals can share their size and fit standard with key suppliers thereby streamlining the process," Fernandes added.
Gülperi Tandar, technical director at LCWaikiki Retail Company said, "We have to respond quickly to new trends and the AlvaForms enable us to quickly transform trends into garments that consistently fit our young adult and child consumer demographic.
"AlvaForms help us implement fit excellence across the group and our customers know they can rely on our fit standard," she too added.
LC Waikiki was founded in France in 1985 and bought in 1996 by the Turkish Taha Group, now the Tema Group which began the LC Waikiki Retail Company.
Since 1997, LC Waikiki has become the leading independent apparel retailer in Turkey with nearly 400 stores, a significant online retail business and a huge share of Turkey's fashion market.
The company has started to expand internationally as well, and is now trading in more than 20 other countries.
Founded in 2001, the Alvanon Group of companies provides growth, profitability and supply chain solutions to the apparel industry.
Alvanon has its head office in New York, European headquarters in London, Asian office in Hong Kong and manufacturing facilities in Donguan and Shenzhen in China.
Alvanon also has a worldwide team of dedicated apparel strategists and specialists and has compiled the world's largest database of 400,000 body scans.
It provides customised fit and product development strategies and tools to the world's leading fashion brands, retailers, lingerie, swimwear, sportswear, mail order and corporate clothing suppliers.
Source:
http://www.fibre2fashion.com/news/apparel-news/newsdetails.aspx?news_id=171206