German automobile major Opel has introduced an advanced seating technology for its new Astra, riding high on the principles of ergonomics to ensure a long-distance travel seating comfort.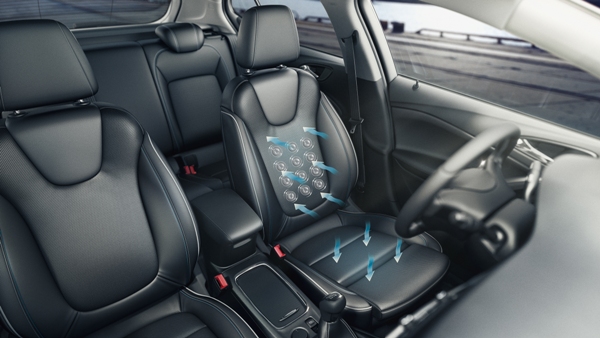 Conforming to the norms laid down by AGR (Campaign for Healthier Backs), the back-friendly wellness seats flaunt bolster adjustment, along with provisions for massage and ventilation.
The new seat is set to be part of new Opel Astra, which will be launched during International Motor Show (IAA) in Frankfurt in September.
Opel vehicle engineering - vice-president Charlie Klein said: "Seating is among the most important elements in a vehicle as it delivers safety, comfort, and design. It is one of the reasons we place such a high priority- with the support of our partners- on the development of our seating systems.
"The new Opel Astra seats continue to deliver on the promise of excellence and are a reflection of the skill and commitment of our engineers and designers. The Astra seats provide advanced features in the compact segment that are normally found only in the premium class."
The new seats are also claimed to offer lighter weight, along with thigh support by means of a steeper seat tilt.
General Motors Europe interiors senior manager Andrew Leuchtmann said: "Compared to the predecessor, not one single part is identical... So the new seats are around ten kilos lighter than those in the previous model.
"In-vehicle ergonomics is more than just the seat contouring, it already begins with the positioning of the seat in the car.
Source:
http://www.automotive-business-review.com/news/new-opel-astra-to-flaunt-back-friendly-seats-170715-4625737