Nissan has made its Murano, including the hybrid version, available via its joint venture in China, Dongfeng Nissan Passenger vehicle company (DFL-PV).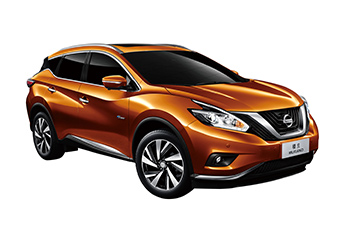 Expected to boost its SUV lineup for the Chinese market, the new variant is priced between $38,208 and $60,768.
The company also takes into account young urbanites, who reportedly pursue a high energy lifestyle and have discerning tastes in China when it comes to pitching for its SUV via DFL-PV's 'Young Nissan' strategy.
Armed with a V-motion grille, floating roof and boomerang LED lights, its aerodynamic design is said to have a drag coefficient at 0.31.
China is said to be the first market to introduce the hybrid version of Murano, which including the hybrid version, is equipped with the new supercharged QR25DER gasoline engine and an electric motor with a compact lithium-ion battery.
The Nissan Intelligent Dual Clutch System and Xtronic transmission is also stated to deliver driving performance equivalent to the V6-3.5L gasoline engine, showing fuel economy similar to the 2.0L gasoline engine.
It also has modes for both city and rural contexts with its ALL MODE 4x4-i drive system.
The vehicle, launched last year in the US, features driving safety systems, such as Forward Emergency Braking (FEB), Emergency Assist for Pedal Misapplication (EAPM), Driver Alert System (DAS), Lane Departure Warning (LDW), Blind Spot Warning BSW and Cross Traffic Alert (CTA).
Source:
http://greenvehicles.automotive-business-review.com/news/nissan-introduces-murano-to-chinese-market-180815-4649364