Premier Foods has rejected the third offer from US-based spice manufacturer McCormick & Company, which had offered 65p per share of Premier Foods.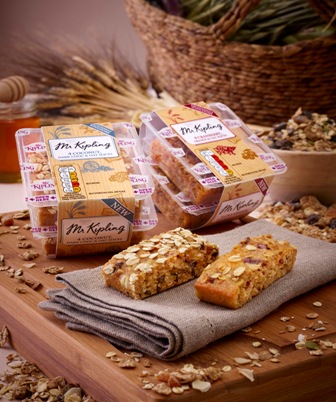 Mr Kipling cakes maker said the proposal continued to undervalue Premier and its future prospects.
However, the company's board has agreed to open talks with McCormick to discuss the current trading and liabilities and to understand whether McCormick would increase its offer price to a recommended level.
Premier Foods said in its statement: "It will also be important for McCormick to demonstrate to the Board that any revised proposal is deliverable.
"The Board has informed McCormick that it will be expected to provide an improved proposal following these meetings. Generating shareholder value remains the Board's key focus."
The company, however, has said that there could be no certainty that any offer would be made following these discussions.
The revised offer made by McCormick follows two other previous offers of 52 and 60 pence per share respectively that were turned down by Premier Foods.
Instead, Premier Foods had opted to enter into an international cooperation agreement with Japanese noodle maker Nissin.
McCormick's latest offer of 65 pence per share had brought Premier's equity valuation to £537m ($774m).
At the time of rejecting the bids, Premier Foods chairman David Beever had said: "McCormick's Proposal represents an attempt to capture the upside value embedded in Premier's business that rightfully belongs to Premier's shareholders.
"The Proposal fails to recognise the value of Premier's performance to date and prospects for the future, including the strategic plans we have to accelerate growth.
"McCormick's Proposal significantly undervalues the business and the Board has unanimously decided to reject it."
Image: Mr Kipling maker rejects another offer by McCormick. Photo: Courtesy of Premier Foods 2016.
Source:
http://bakeryandcereals.food-business-review.com/news/premier-foods-rejects-third-bid-offer-from-mccormick-4852506