As the countdown begins for the second edition of the Fashion Revolution Day around the world to mark the second anniversary of the tragic Rana Plaza factory collapse in Dhaka, American fashion brand Zady, which is also the US Chair of Fashion Revolution Day, has announced the US programming of the event, according to a press release.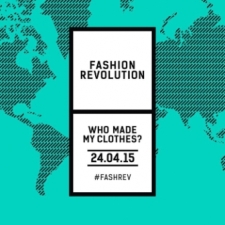 Beginning on April 19, a week-long series of events will take place across the US in support of Fashion Revolution Day on April 24 in remembrance of the Rana Plaza factory collapse in Bangladesh. The events will honour those who were killed in the worst manufacturing tragedy in history, and will also look at the ways in which the fashion industry can innovate towards the inevitable, more sustainable future.

Fashion Revolution is a global coalition of designers, academics, writers, business leaders and parliamentarians calling for systemic reform of the fashion supply chain.

On April 24, the world will come together through a social media campaign that asks consumers to question the origins of their clothing with "#whomademyclothes" and call on clothing brands to take responsibility for their production by exposing their full supply chains.

In its inaugural year, the campaign was a huge international success and trended worldwide with on-the-ground events in over 60 countries, including Italy, Australia, Canada, and the UK.

Fashion Revolution Day's flagship US events will take place in New York City, with additional events in St. Louis, Richmond, Buffalo and Minneapolis among others. In addition to Zady, participating US' brands and companies include Eileen Fisher, and Maiyet, among many others.

"We are excited to bring the conversation about the need for supply chain reform to the forefront here in the US," said Zady co-founders Maxine Bédat and Soraya Darabi.

Zady was asked to serve as the US Chair for Fashion Revolution Day for its work in creating a new standard within the fashion industry to demand that brands provide supply chain transparency and take full responsibility of production, from farm to final product.
Source:
http://www.fibre2fashion.com/news/apparel-news/newsdetails.aspx?news_id=171783