The US Senate Agricultural Committee has passed a bill which paves the way for a single national labeling law for food made with genetically engineered ingredients, while doing away with state by state labeling.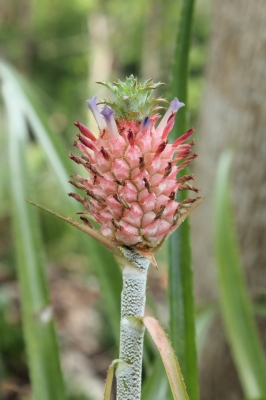 With this bill, which would move to the full Senate for consideration, the US states would not have to specify the presence of genetically modified organisms (GMO) on food labels.
The Committee voted 14-6 to prevent patchwork labeling on packaged foods by states that include GMOs.
The approval has come ahead of Vermont state's plan introduce such labeling from this summer.
US Senator Pat Roberts said that he would continue to work towards finding a final solution to win the approval of the Senate floor. He said: "It is clear that what we're facing today is not a safety or health issue. It is a market issue.
"This is really a conversation about a few states dictating to every state the way food moves from farmers to consumers in the value chain. We have a responsibility to ensure that the national market can work for everyone, including farmers, manufacturers, retailers, and consumers.
"The Chairman's Mark puts forward policies that will help consumers not only find information, but also demand information from manufacturers. However, it is important, as with any federal legislation on this topic, for Congress to consider scientific fact and unintended consequences.
"Simply put, the legislation before us provides an immediate and comprehensive solution to the state-by-state patchwork of labeling laws. It sets national uniformity, based on science, for labeling food or seeds that are genetically engineered. This allows the value chain from farmer-to-processor-to-shipper-to-retailer-to-consumer to continue as the free market intended."
The legislation won the support of more 650 farmers, agribusinesses, cooperatives, food processors, seed makers and handlers, food and feed manufacturers, lenders and retailers.
The measure was also supported by Minnesota Senator Amy Klobuchar who joined two Democrats and 11 Republicans.
In July 2015, the US House of Representatives passed a bill regarding the introduction of GMO labeling on food packages with a bipartisan vote of 275-150.
In last October, the Senate Agriculture Committee met with the federal regulators, producers and consumers regarding agriculture biotechnology to hear their perspectives. The hearing was centered on science and the role of regulatory system to help attain efficient, safe and affordable food supply for domestic as well as international consumers.
In November, the Food and Drug Administration (FDA) denied a petition that would have required the mandatory labeling of GMO foods.
In its ruling, FDA stated that the petitioner was unable to provide evidence that would require the agency to make such a guideline mandatory. The FDA reasoned that there is no health, safety, or nutritional difference between biotech crops and their non-biotech varieties and hence it denied the petition.
US Senator Pat Roberts said: "This patchwork approach of mandates adds costs to national food prices. In fact, requiring changes in the production or labeling of most of the nation's food supply for a single state would impact citizens in each of our home states. A recent study estimates that the cost to consumers could total as much as $82 billion annually -- approximately $1,050 per hardworking, American family."
According to the Senator, within the next two years, USDA would set up a national voluntary standard for GMO foods or those that might contain bioengineered ingredients.
The International Dairy Foods Association welcomed approval of the legislation ahead of Vermont labeling law scheduled to take effect July 1.
IDFA senior vice president for legislative affairs and economic policy J. David Carlin said: "IDFA thanks the Republican and Democratic members of the Committee who voted in favor of the bill and commends them for recognizing the importance of this bill to American consumers, as well as to the nation's food suppliers.
"By putting an immediate stop to the patchwork of state-based labeling requirements for foods with genetically modified, or GMO, ingredients, the bill will protect consumers from higher food costs and prevent food manufacturers from having to contend with inconsistent and costly regulations."
Image: US agriculture committee passes bill against GMO labeling. Photo: Courtesy of olovedog/FreeDigitalPhotos.net.
Source:
http://www.food-business-review.com/news/us-agriculture-committee-approves-national-labeling-bill-for-bioengineered-foods-020316-4826568